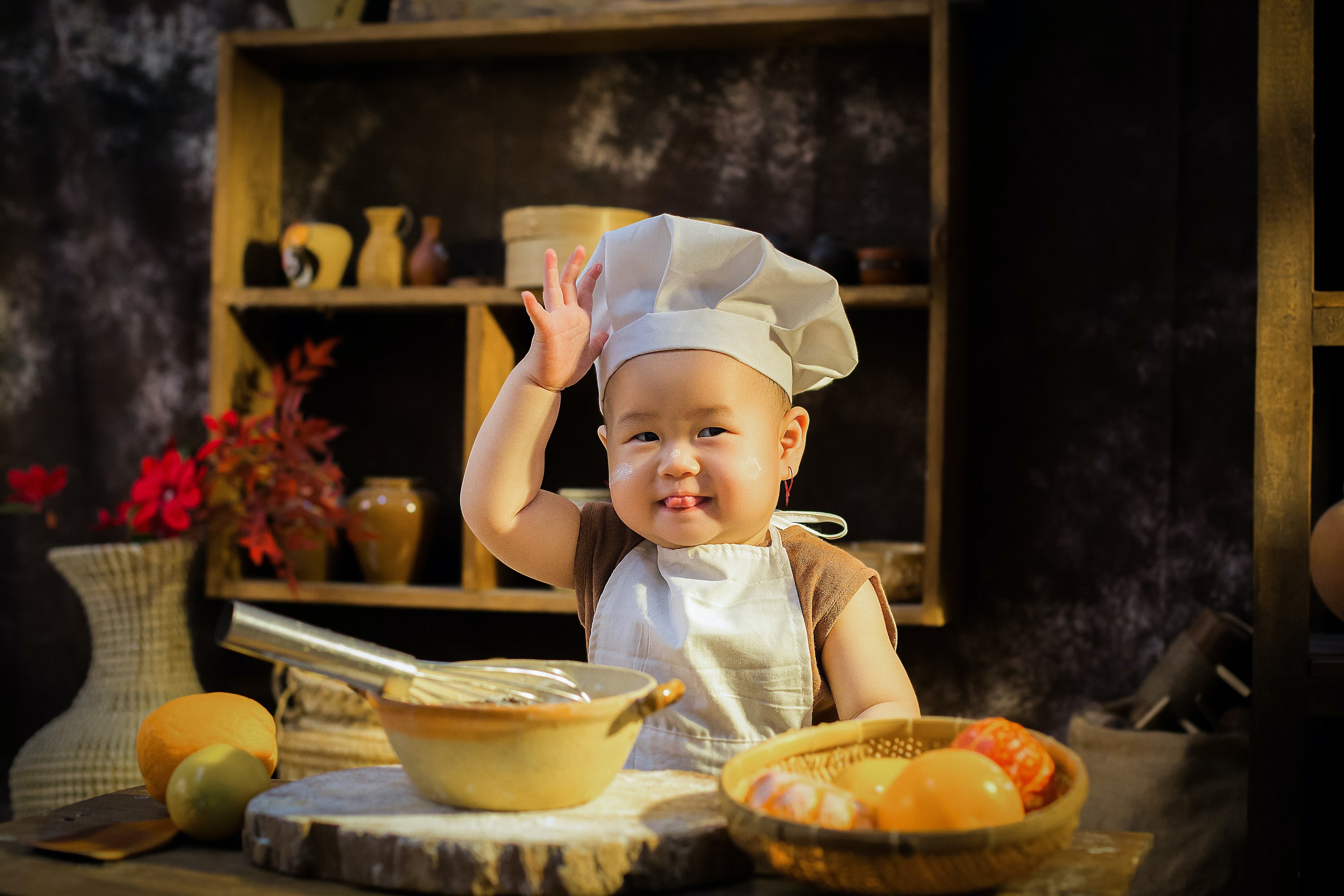 A Thanksgiving Feast for Your Little One
Thanksgiving is a time of joy, gratitude, and, of course, delicious feasts. As you gather around the table to celebrate this special occasion with your loved ones, don't forget to include your littlest family member in the festivities. 
Whether your baby is just beginning their journey into solids or is already an adventurous eater, you can create a memorable and baby-friendly Thanksgiving meal that will make their taste buds dance. There's no better way to enjoy the meal than in the cozy and stylish embrace of the mima moon high chair. Let's dive into the world of Thanksgiving delights tailored to your tiny diner.
Baby's First Thanksgiving Tidbits
If your little one is taking their first steps into the world of solids, Thanksgiving is the perfect opportunity to introduce them to the flavors of the season. Opt for simple, nutritious, and easily digestible foods that are gentle on their delicate tummies. Pureed sweet potatoes, mashed butternut squash, and creamy pumpkin are all excellent choices. The Mima Moon High Chair provides the ideal support for your baby as they explore these new textures and tastes.
As your baby graduates to more textured foods, Thanksgiving presents a chance to let them explore the joy of mashing. Soft, cooked vegetables like carrots, peas, and green beans can be lightly mashed to create a baby-friendly medley. You can also offer mashed potatoes, a Thanksgiving staple, using a fork to create a smoother consistency for your little one. Watching their chubby fingers experiment with different textures in the mima moon 2g high chair is sure to be a heartwarming experience.
For babies who are diving into the world of protein, consider introducing them to tender, finely shredded turkey. Ensure the meat is cooked thoroughly and cut into small, manageable pieces. The mima moon High Chair's ergonomic design allows your baby to sit comfortably while exploring these new tastes. You can also offer soft, cooked lentils or well-cooked quinoa as alternative protein sources.
Finger Foods and Flavors
If your baby is already an adept eater, Thanksgiving can be a fantastic opportunity to introduce them to a wider array of flavors and textures. Offer small pieces of roasted sweet potatoes, steamed green beans, or even a nibble of cranberry sauce. The Mima Moon High Chair's adjustable tray ensures that your little one can comfortably enjoy their meal while seated at the table with the rest of the family.
Thanksgiving isn't complete without a touch of sweetness, and you can share this joy with your baby too. Soft, ripe fruit like mashed bananas, applesauce, or even a sliver of ripe pear can add a delightful touch of festivity to their meal. Watching their eyes light up as they experience these flavors while seated in the Mima Moon High Chair will surely be a cherished memory.
Feeding a baby can be messy, especially when introducing new foods. The Mima Moon High Chair's thoughtful design includes an easy-to-clean seat cushion and a removable tray that can be wiped down effortlessly. This means you can focus on making memories and enjoying quality time with your baby, knowing that cleanup will be a breeze.
A Thanksgiving to Remember
As you gather around the Thanksgiving table with your family, remember that your little one can be an active participant in this heartwarming tradition. From their very first taste of mashed sweet potatoes to exploring the vibrant flavors of the season, your baby's Thanksgiving feast can be a delightful journey of discovery. And what better way to savor these precious moments than in the comfort and style of the mima moon high chair.
As your baby takes their place at the table, you're not just nourishing their growing body – you're also nurturing a sense of togetherness and belonging that will resonate throughout their life. So, let the feasting begin, and may this Thanksgiving be a joyous celebration filled with love, laughter, and the joy of sharing delicious bites with your little one in their cozy mima moon high chair.