mima® xari stroller
Regular price

$1,599.99

Sale price

$1,599.99
Discover the luxurious signature xari stroller from mima®, an epitome of safety, comfort, and style for modern parents. Prioritizing your baby's safety with a secure 5-point harness system and trustworthy navigation system, the mima® xari ensures worry-free adventures.

Pamper your little one with its plush, adjustable features and versatile design, allowing them to face forward or enjoy a parent-facing view. Effortless convenience is at your fingertips with its user-friendly design, easy folding mechanism, and ample storage space underneath. The xari is not just a stroller; it's a chic accessory with modern aesthetics that complement your style.

Built to last, this stroller grows with your family, garnering rave reviews from satisfied parents for its durability and intuitive maneuverability. Join the community of happy parents and elevate your parenting journey with the mima® xari stroller—where safety, comfort, and style converge in a delightful package for memorable strolls.
Characteristics

Leatherette fabric for easy wipe cleaning
Adjustable handlebar 
Easy to fold and unfold
Seat pad with a 5-point safety harness 
Reversible seat with a patented "bassinet inside" system
Highly resistant removable wheels 
Three seat recline angles 
Specifications

Weight: 29.50 lbs (13.4 kg).
Dimensions: 34.2 x 24 inches (87 x 61 cm)
Share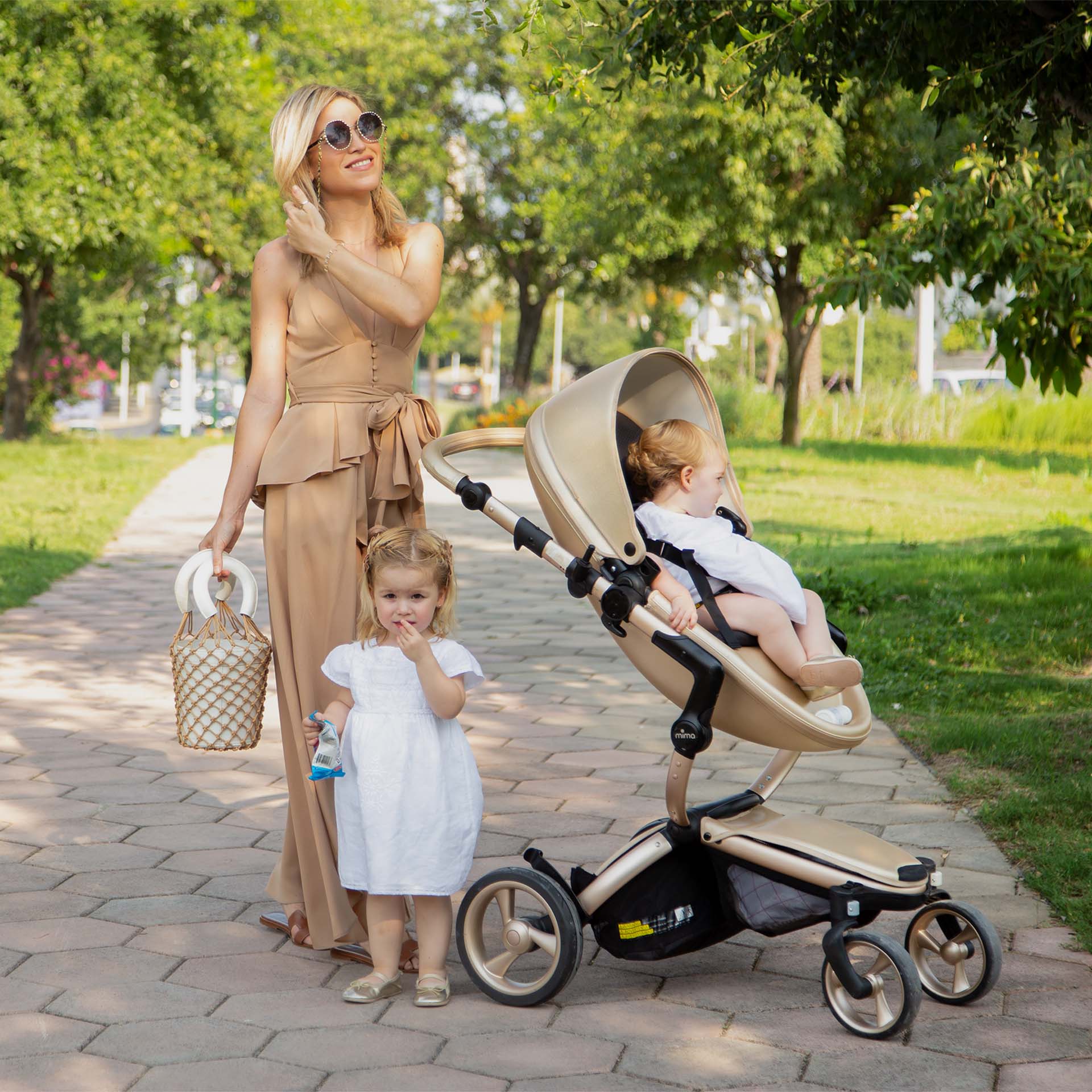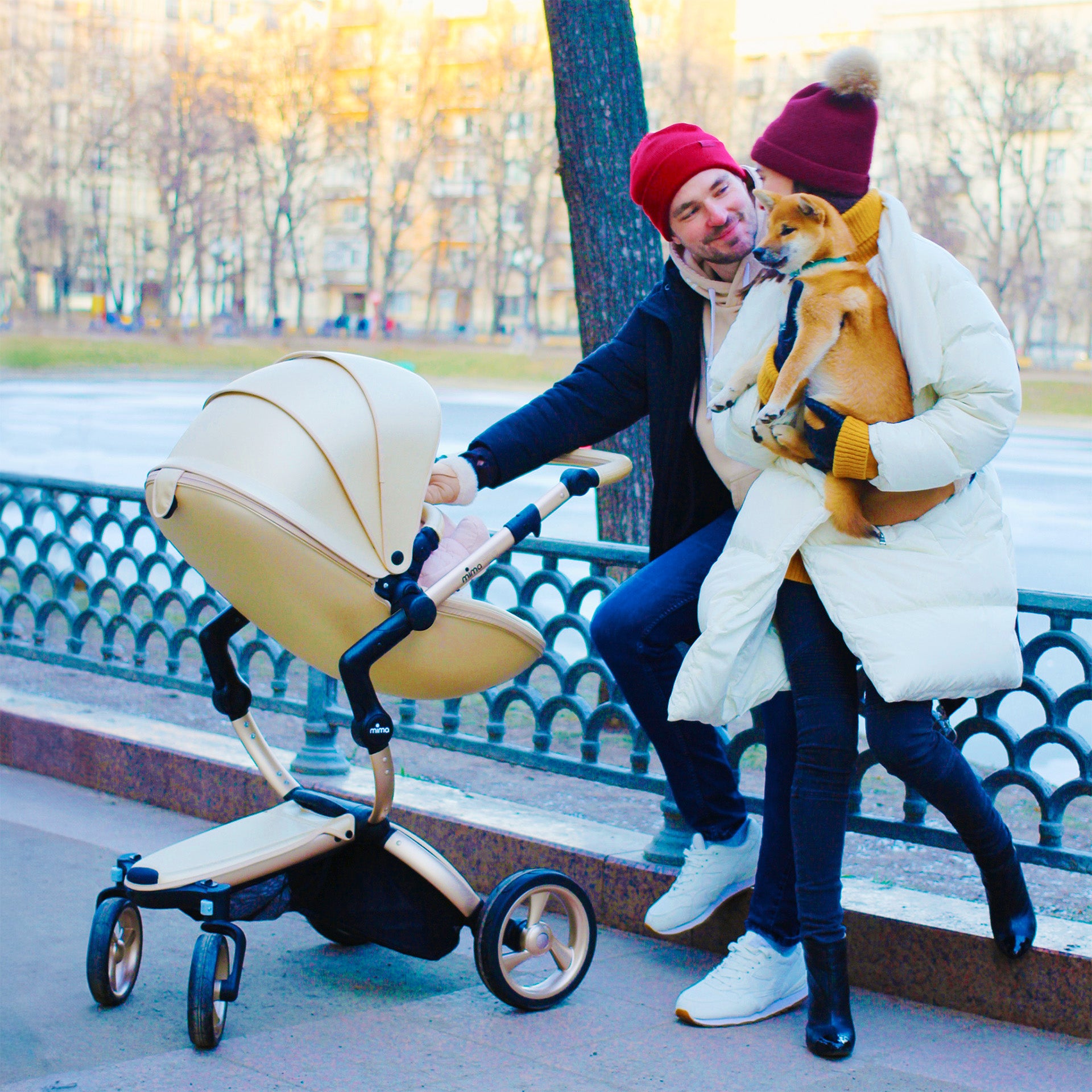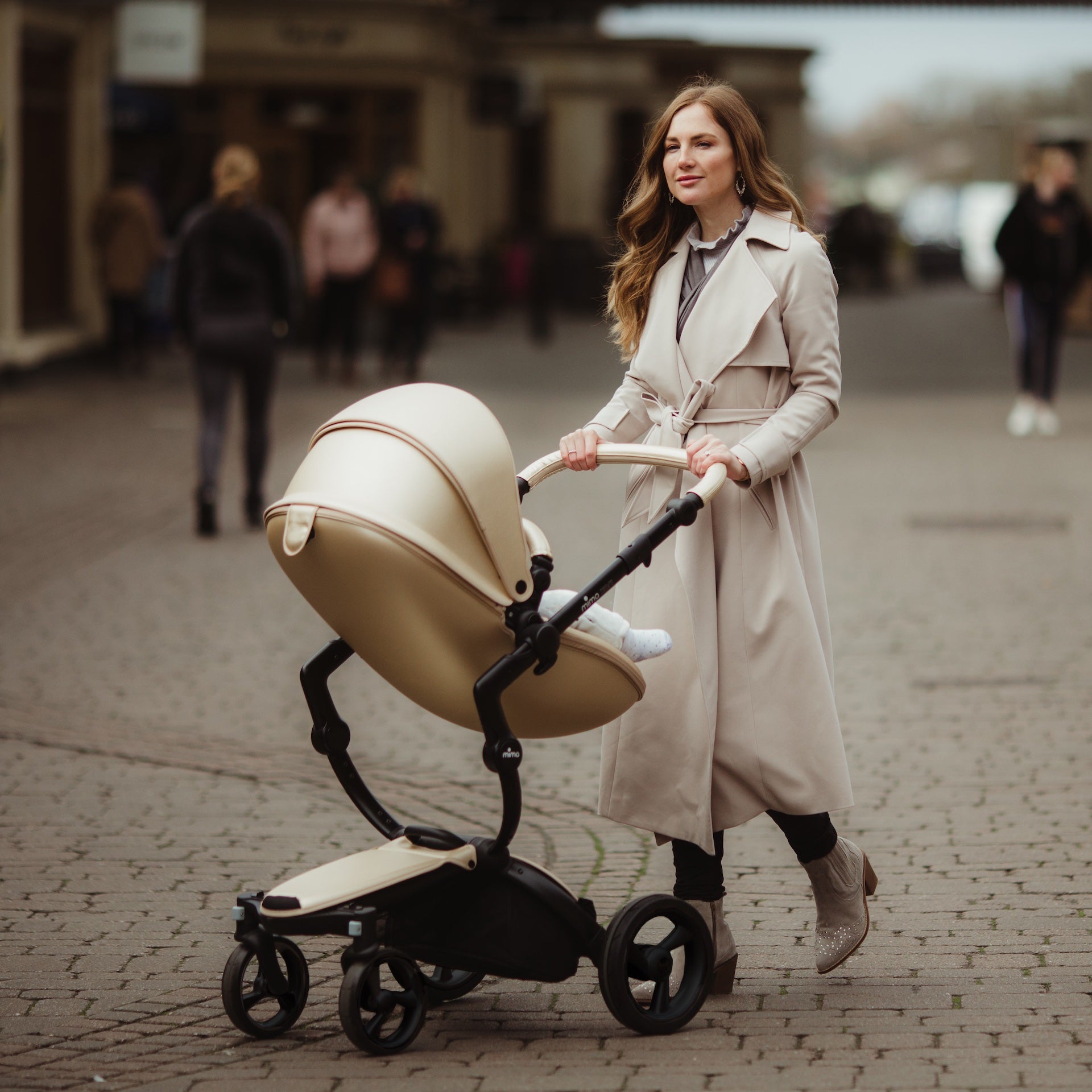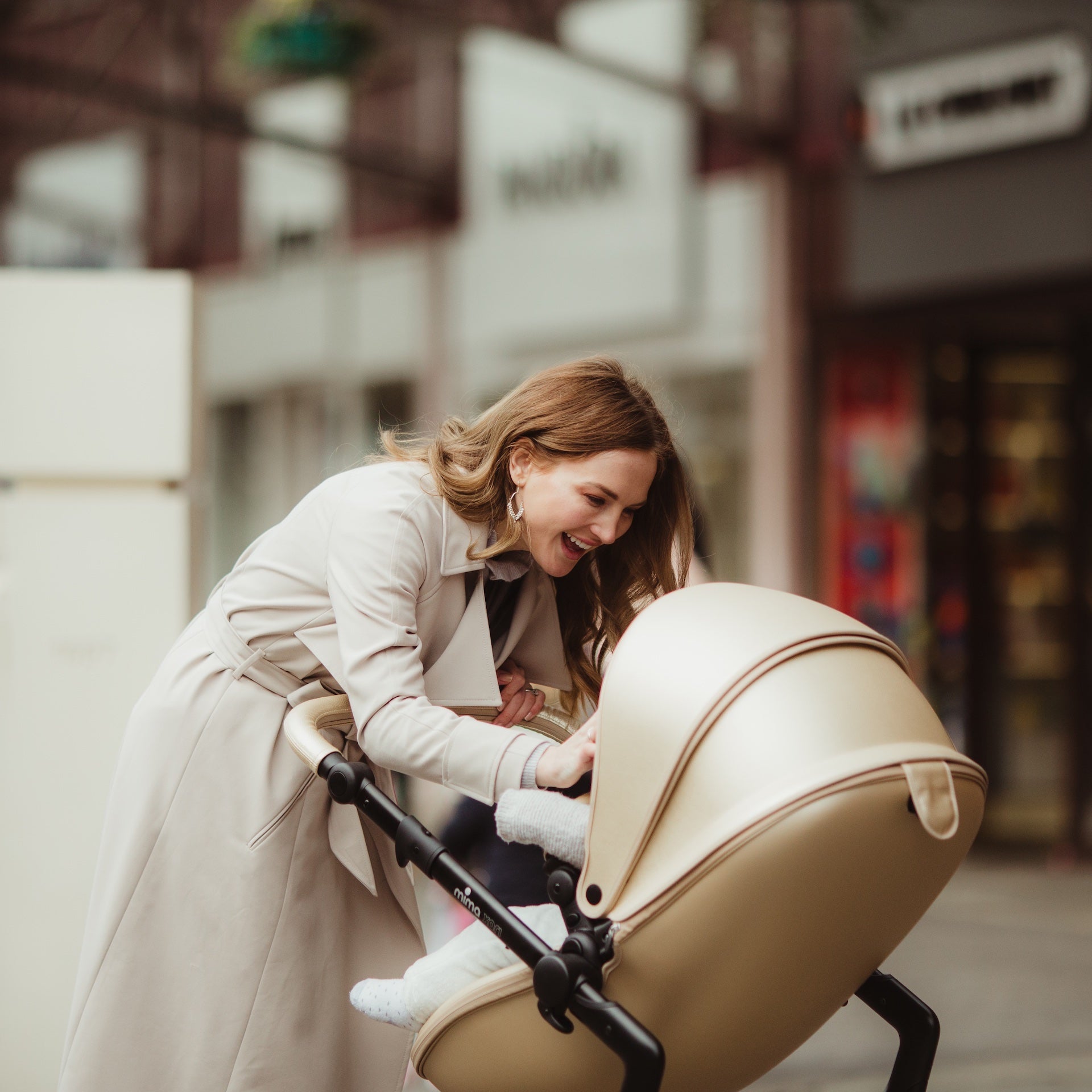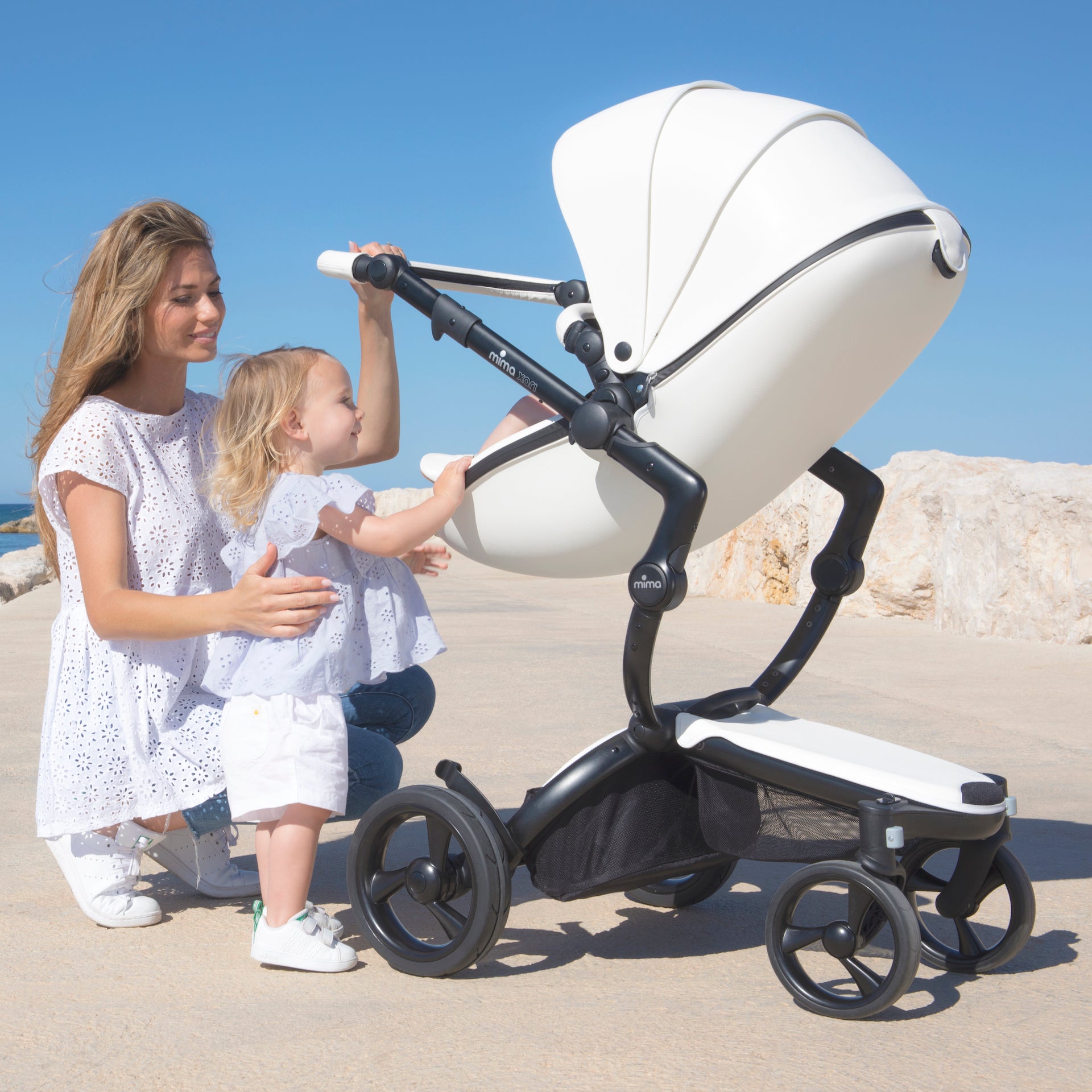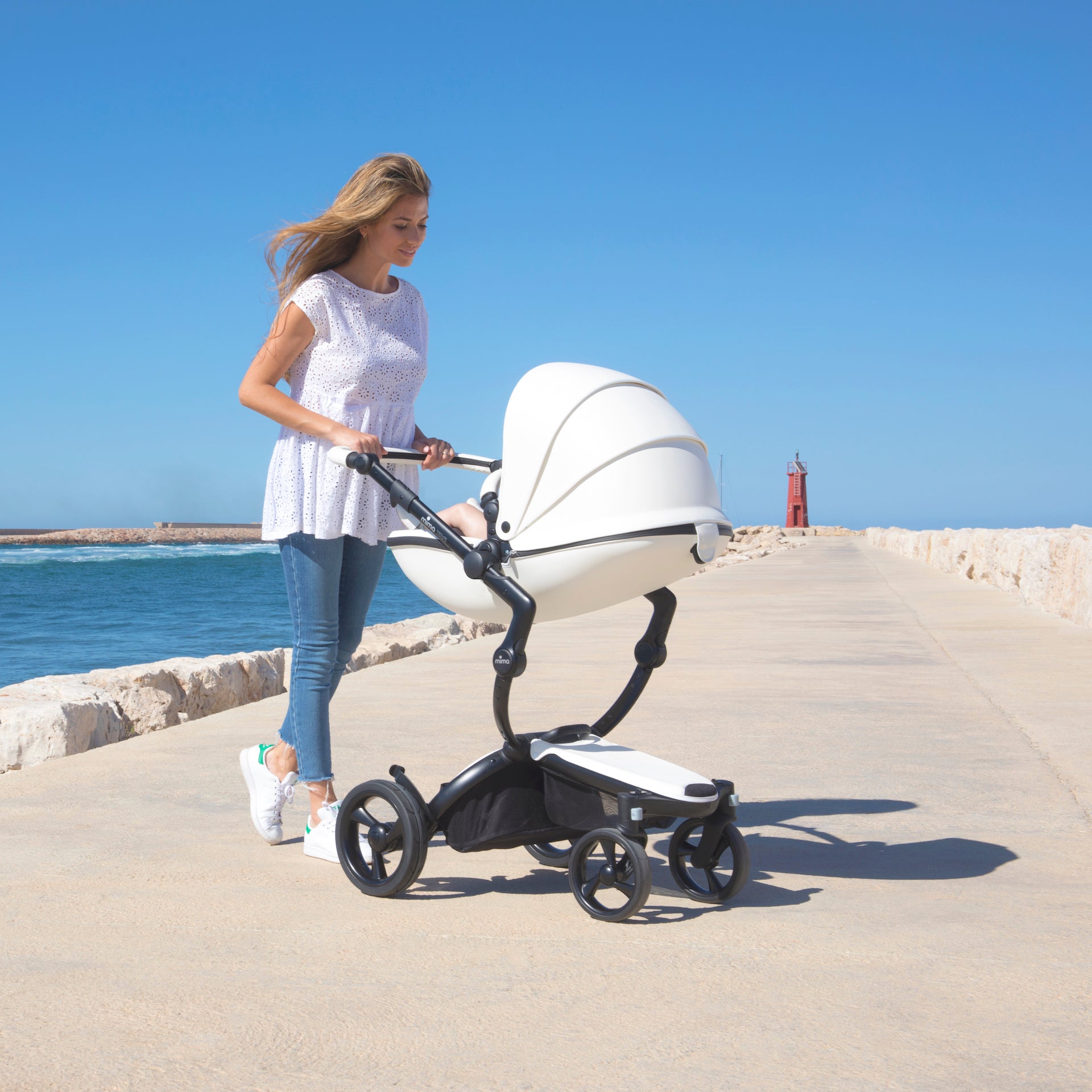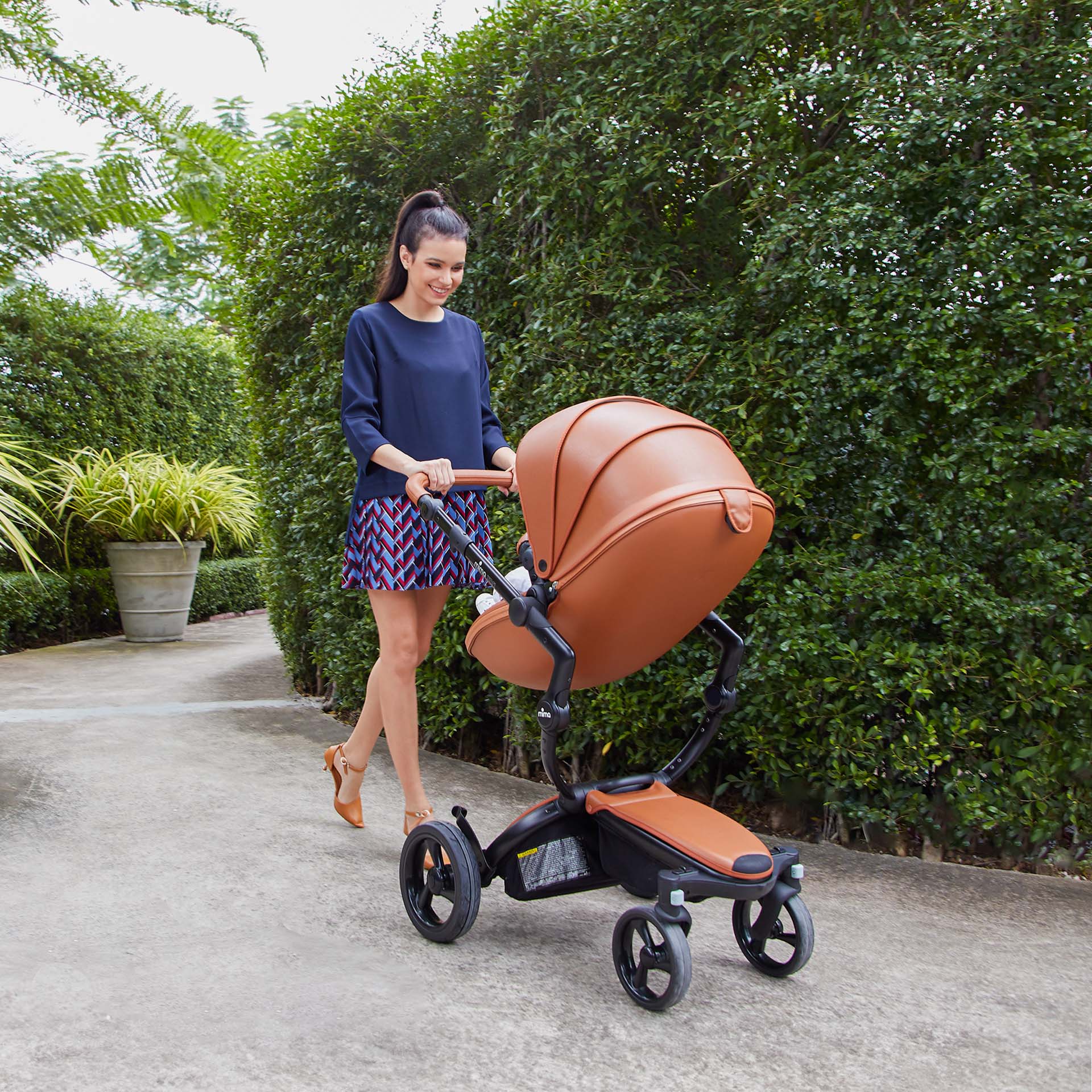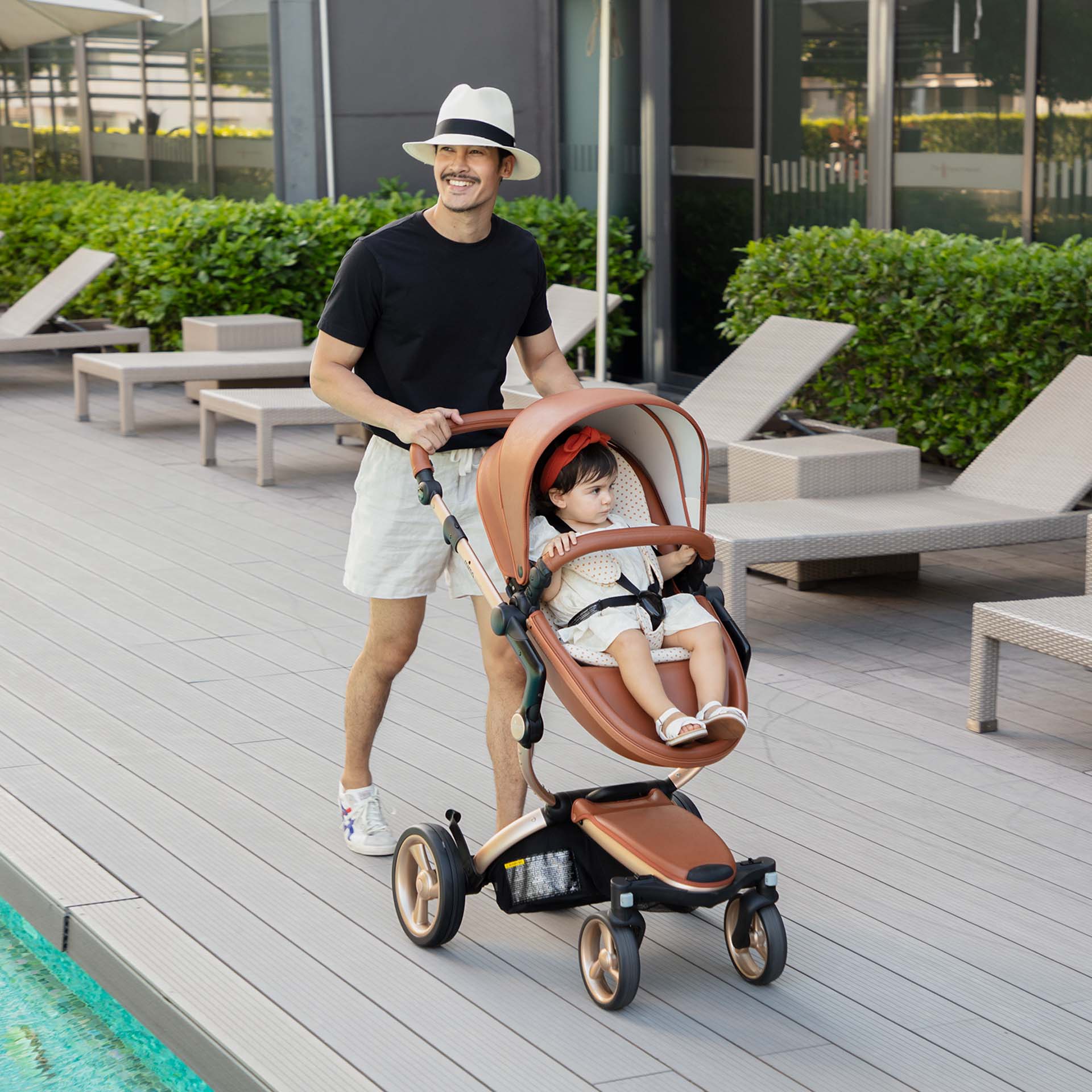 Timeless Elegance in Design
Every detail crafted to perfection
Unique Canopy Design
The xari premium stroller boasts a triple-layered, fan-style canopy that offers your little one partial, minimal or total shade protection from the sun.
3 Ways to Experience the World
2-in-1 Bassinet and Toddler Seat from newborn all the way up to 37.4 lbs.
BABY (BASSINET)

TODDLER (PARENT-FACING)

TODDLER (FORWARD-FACING)
The mima xari max comes with a handy carry cot that's quick and easy to set up. The carrycot comes complete with a safety harness and sun protection to ensure your newborn is always comfortable.
Providing toddlers with a sense of security while enjoying outdoor strolls and keeping an eye on parents.
The perfect companion for your little one as you both embark on a journey to explore the world together.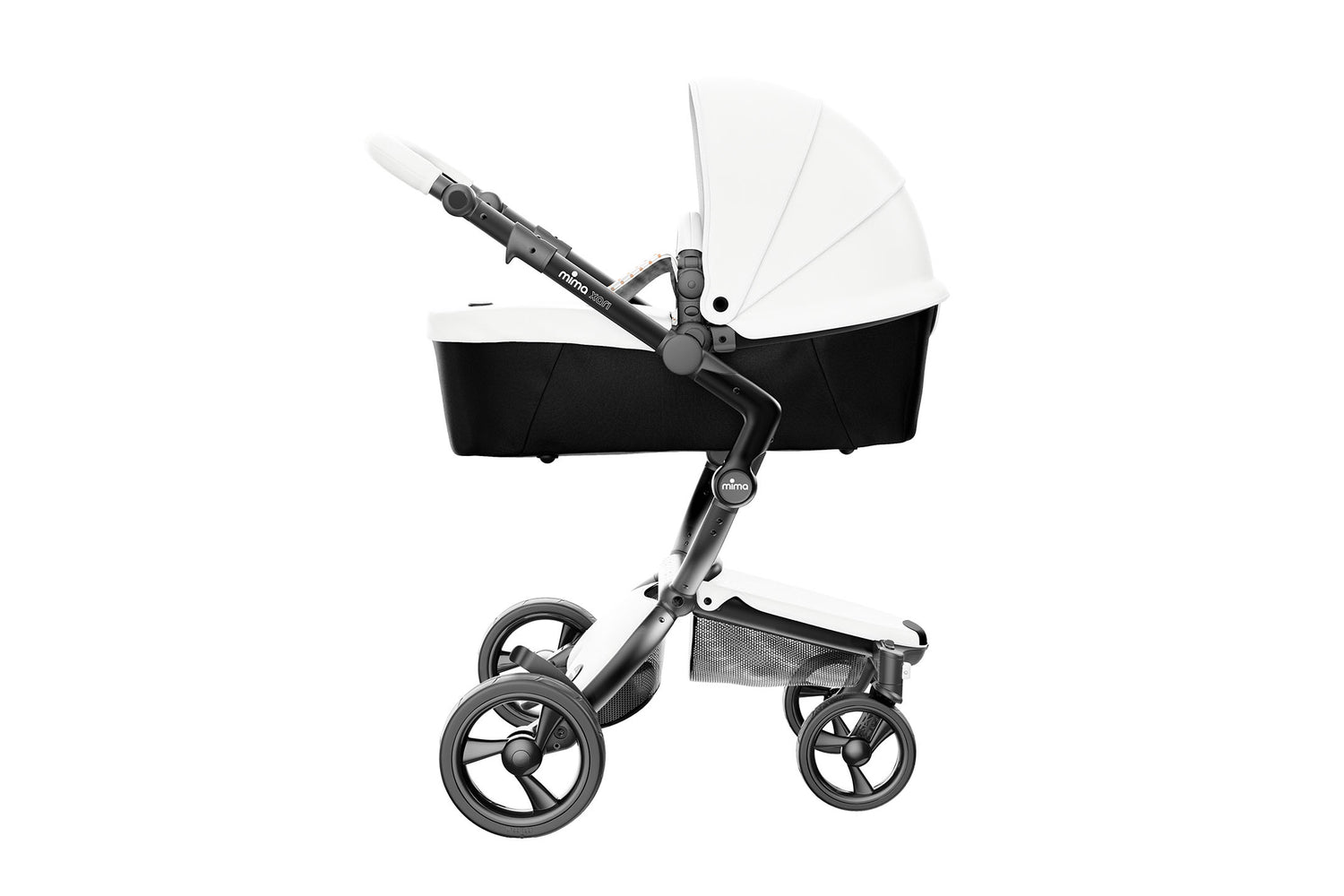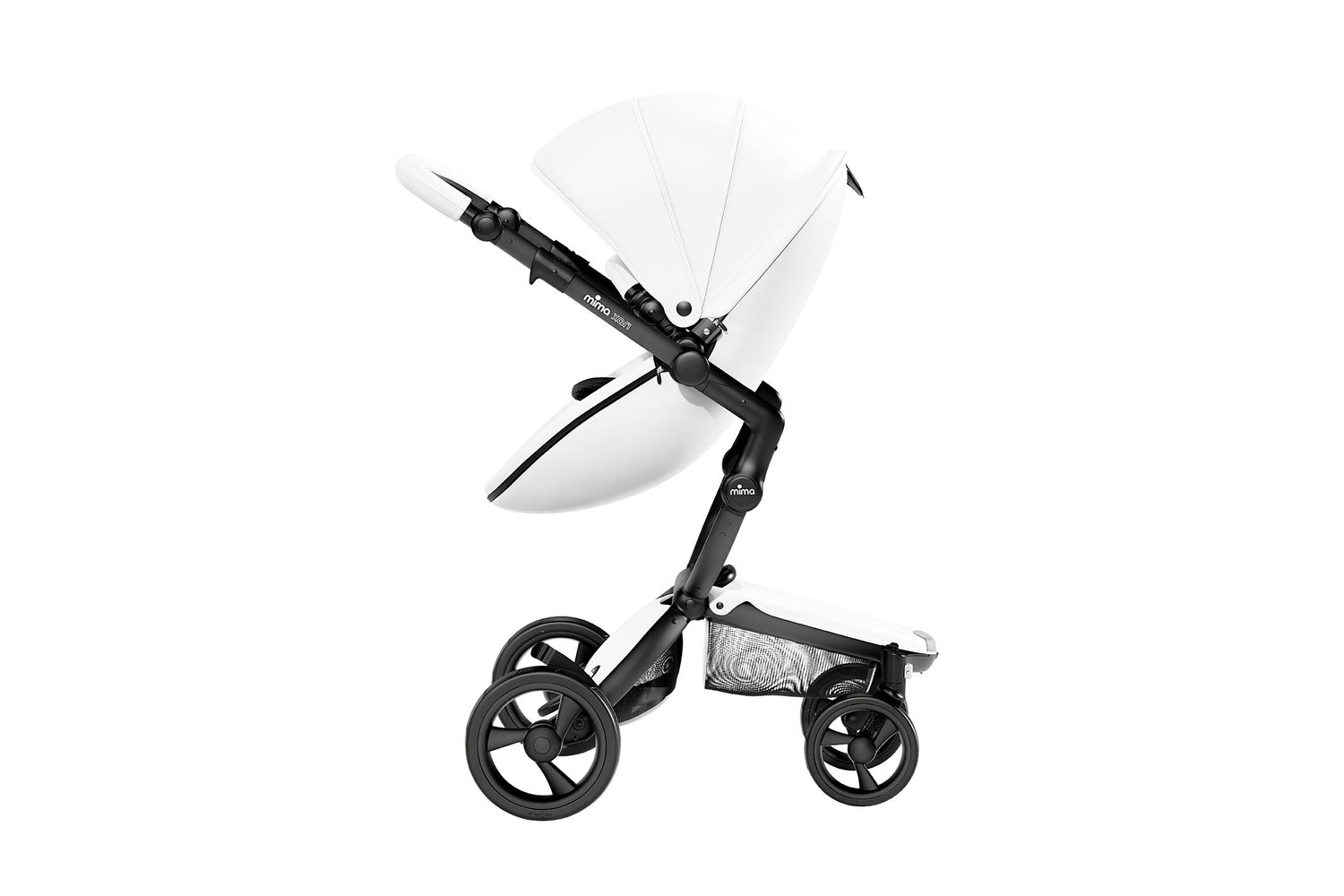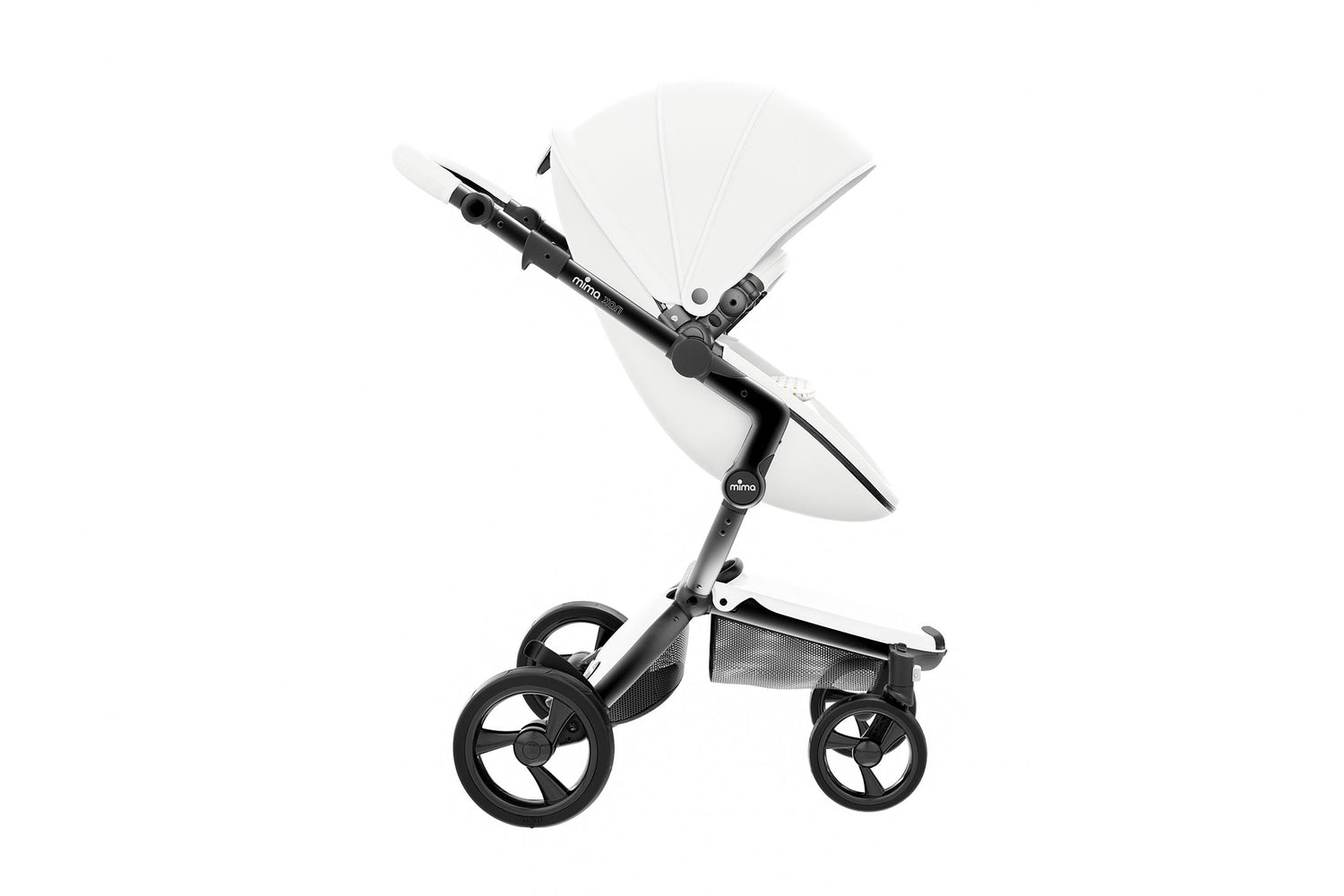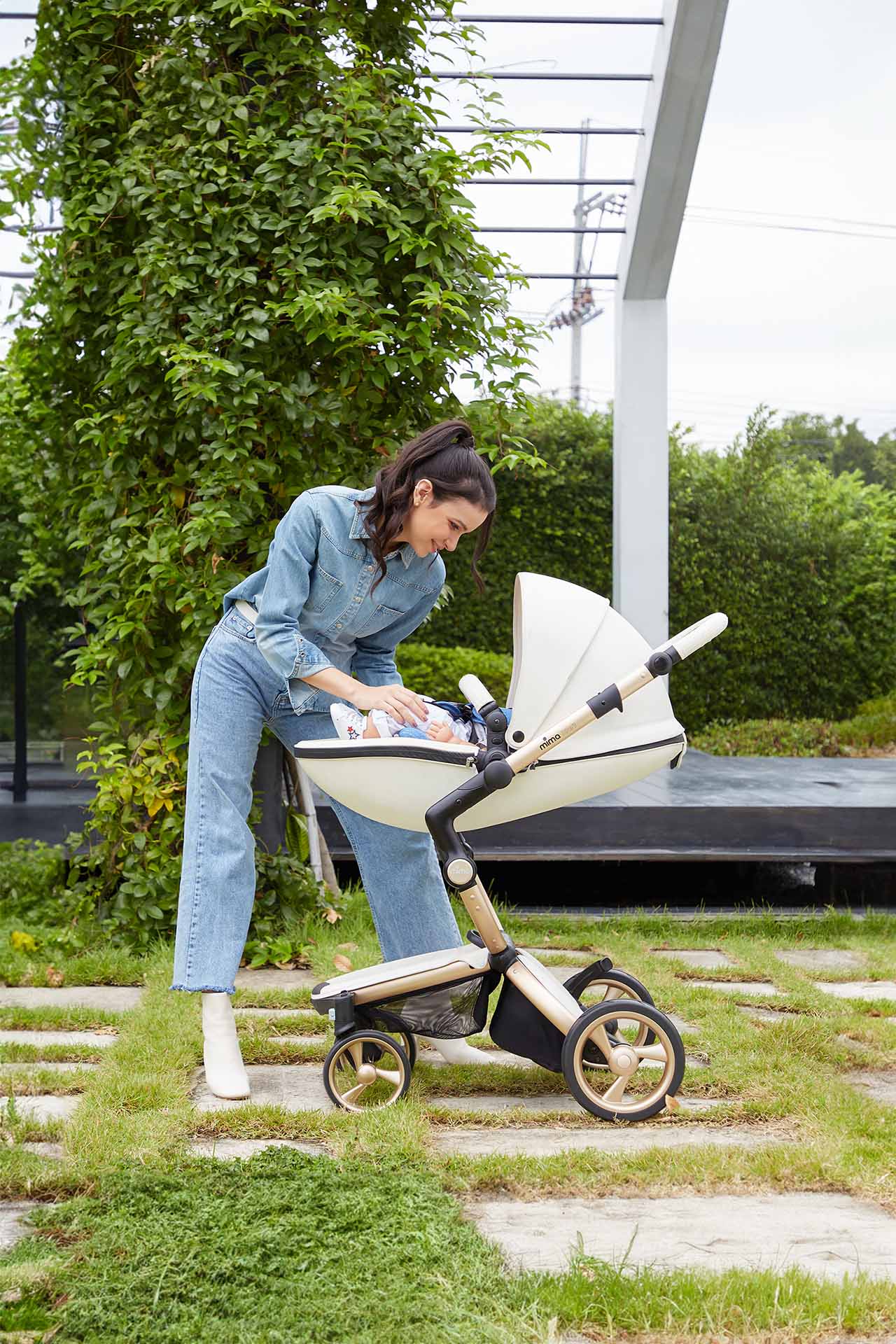 Full Recline
Always keep your little one close and comfortable. The xari seat reclines into multiple positions, meaning your little one can enjoy a comfortable ride as they grow.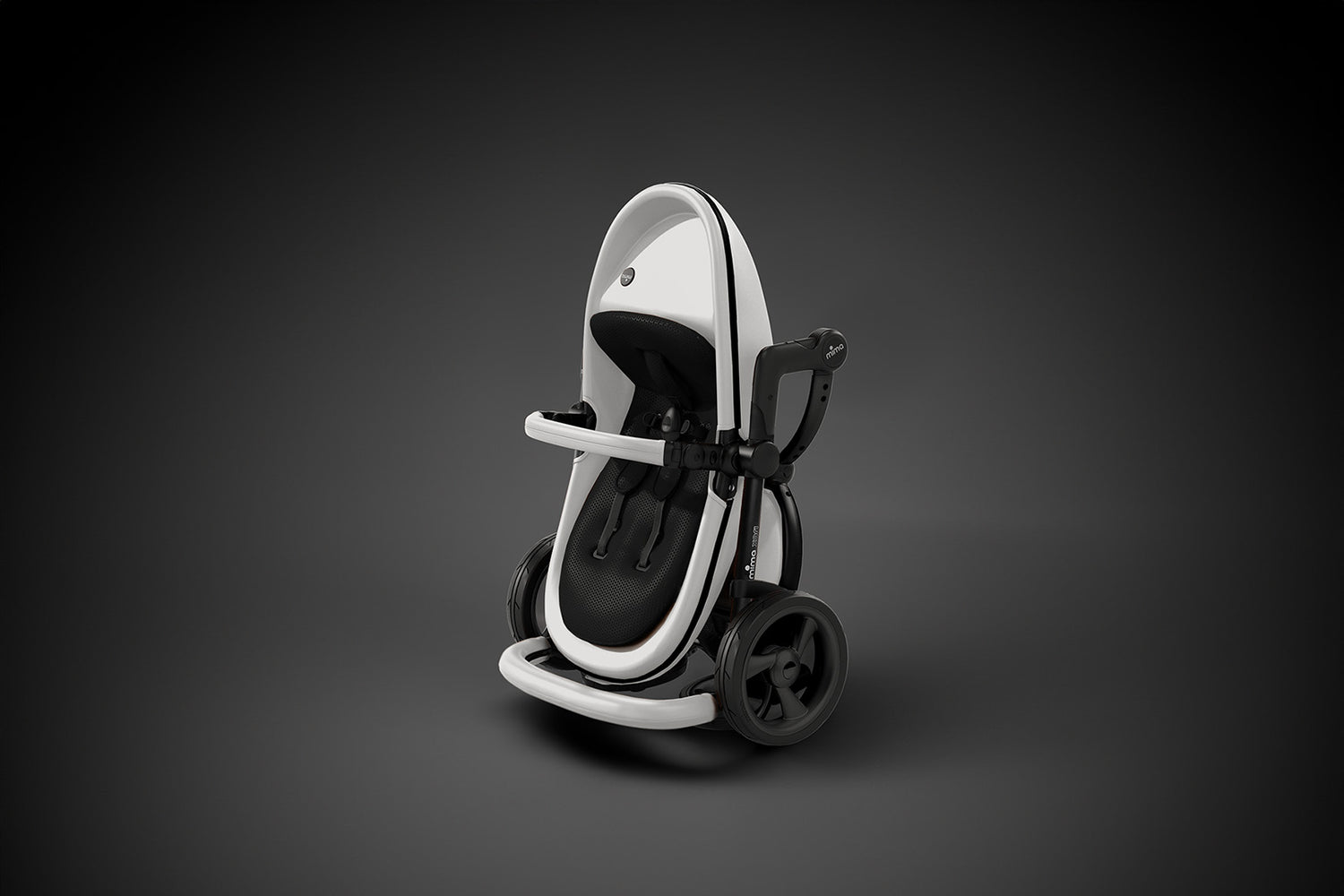 Compact Folding Size
Explore the ultimate space-saving solution as you effortlessly fold the handle followed by the seat together with the chassis. This streamlined process optimizes storage without compromising functionality or style.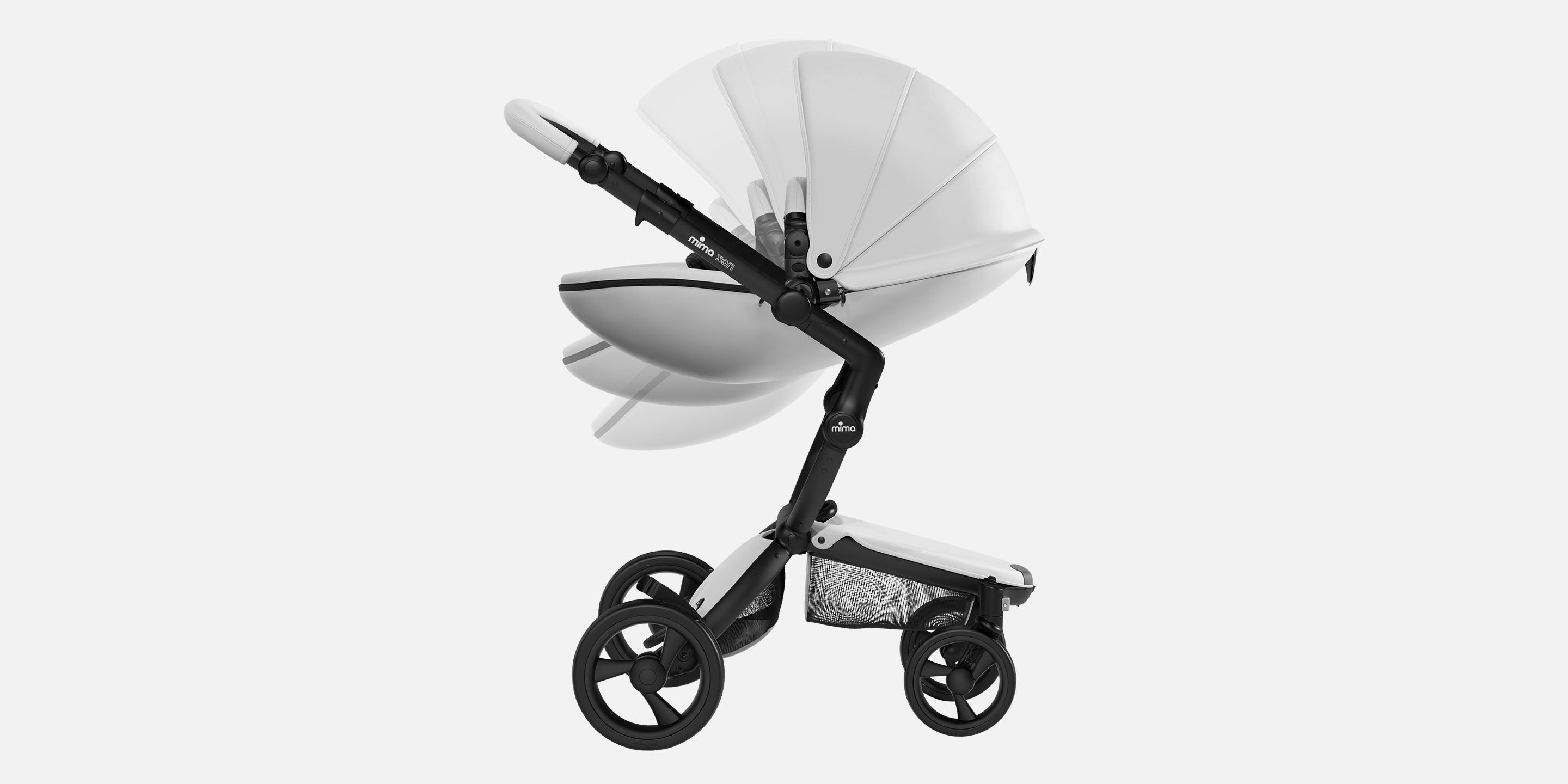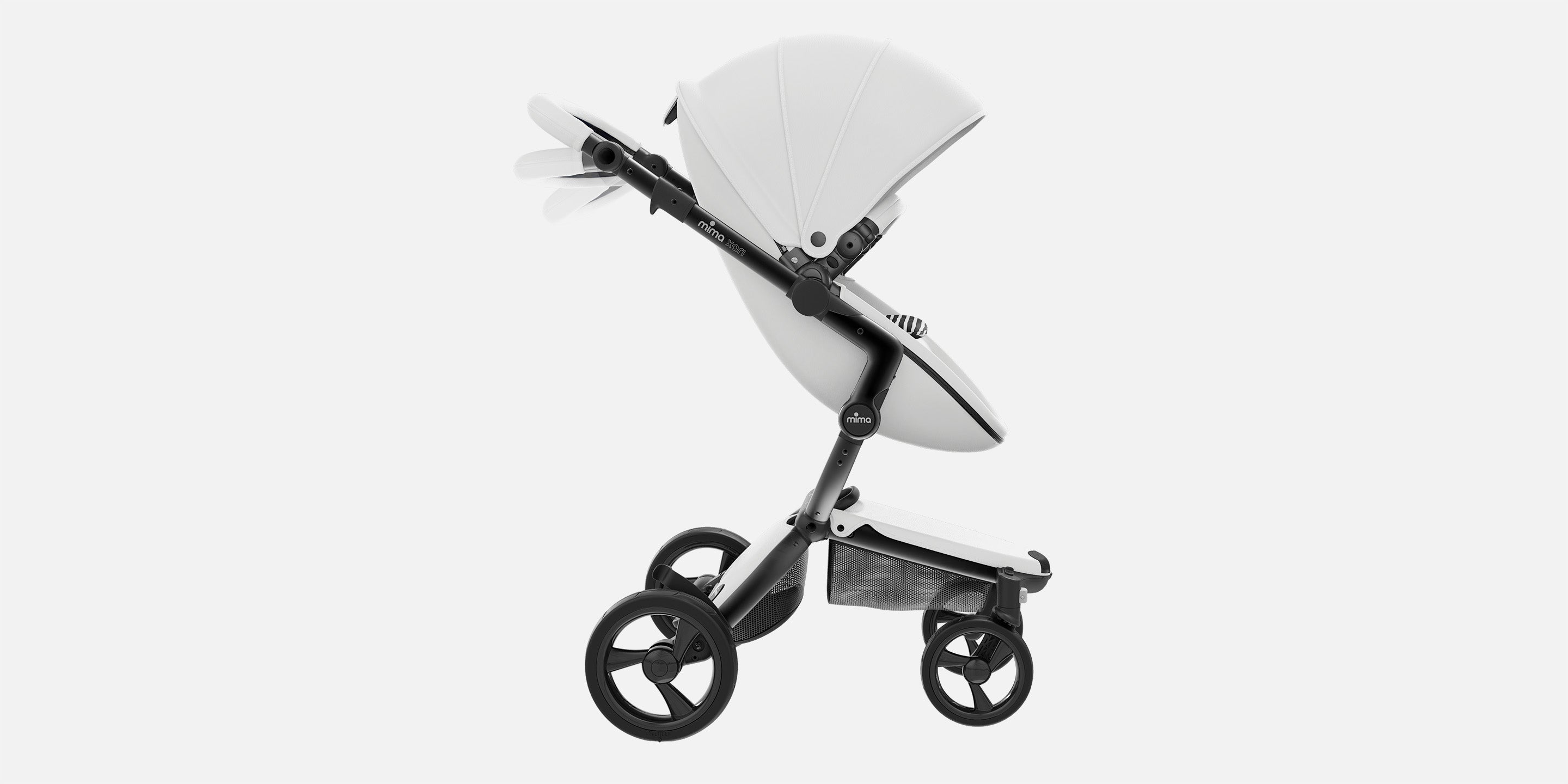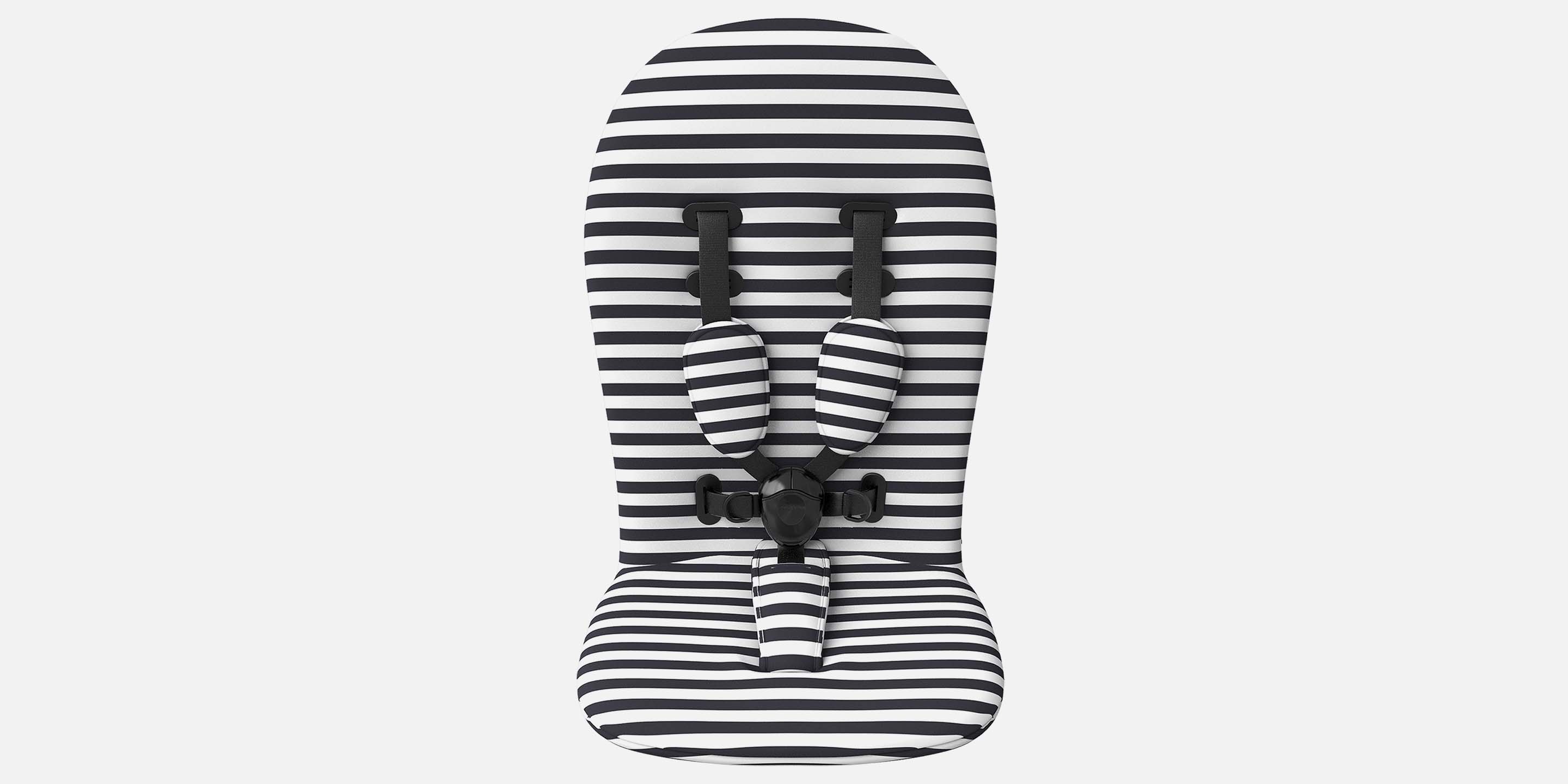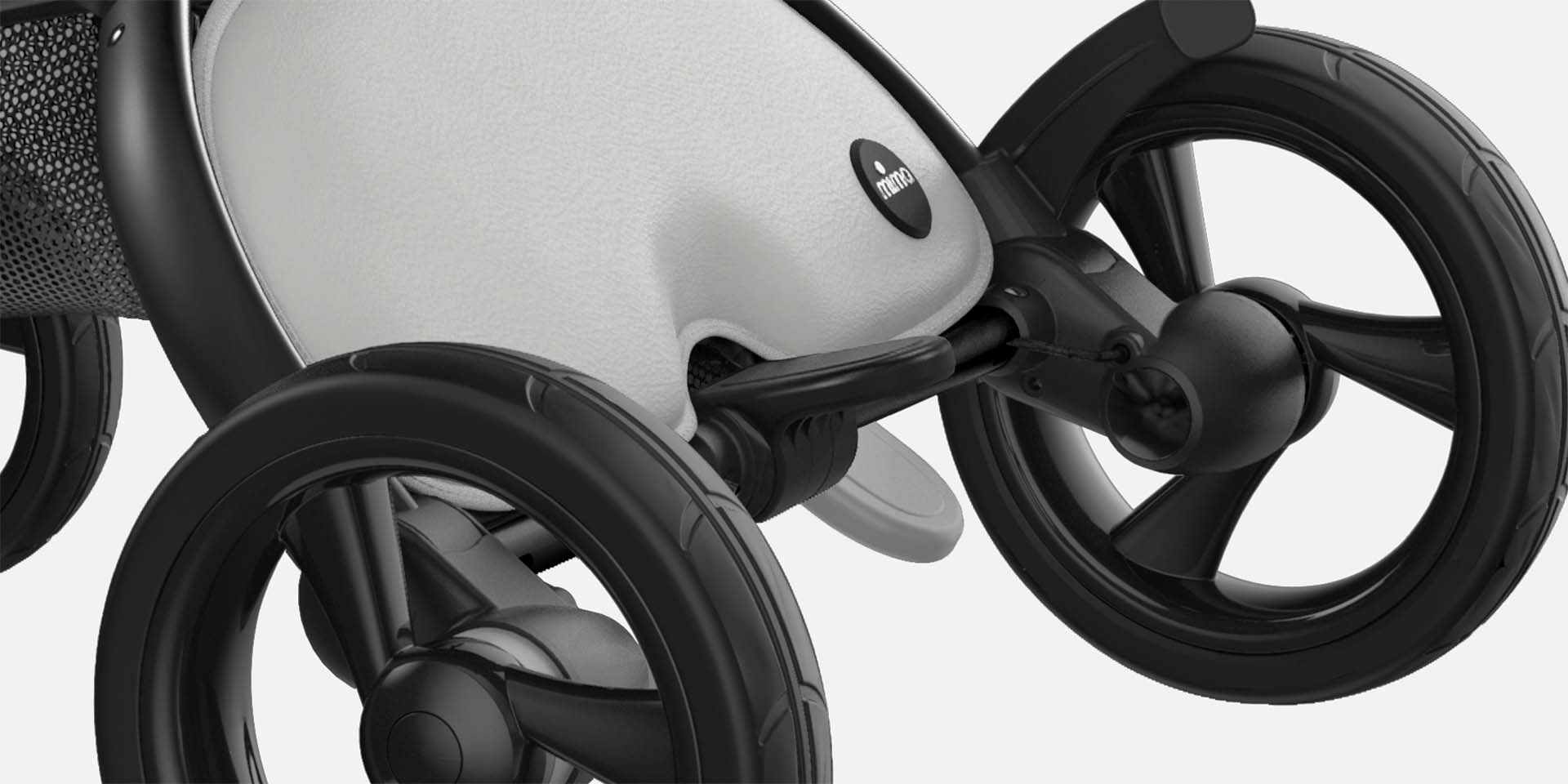 Adjustable handlebar
3 positions to suit the parent.
Harness
Adjustable 5-point safety harness with shoulder cushions.
Smooth Braking
Our step-on and step-off brake system is designed for easy operation without causing any discomfort to your feet.
Recline Angles
Three seat inclination options: - Sitting - Resting - Sleeping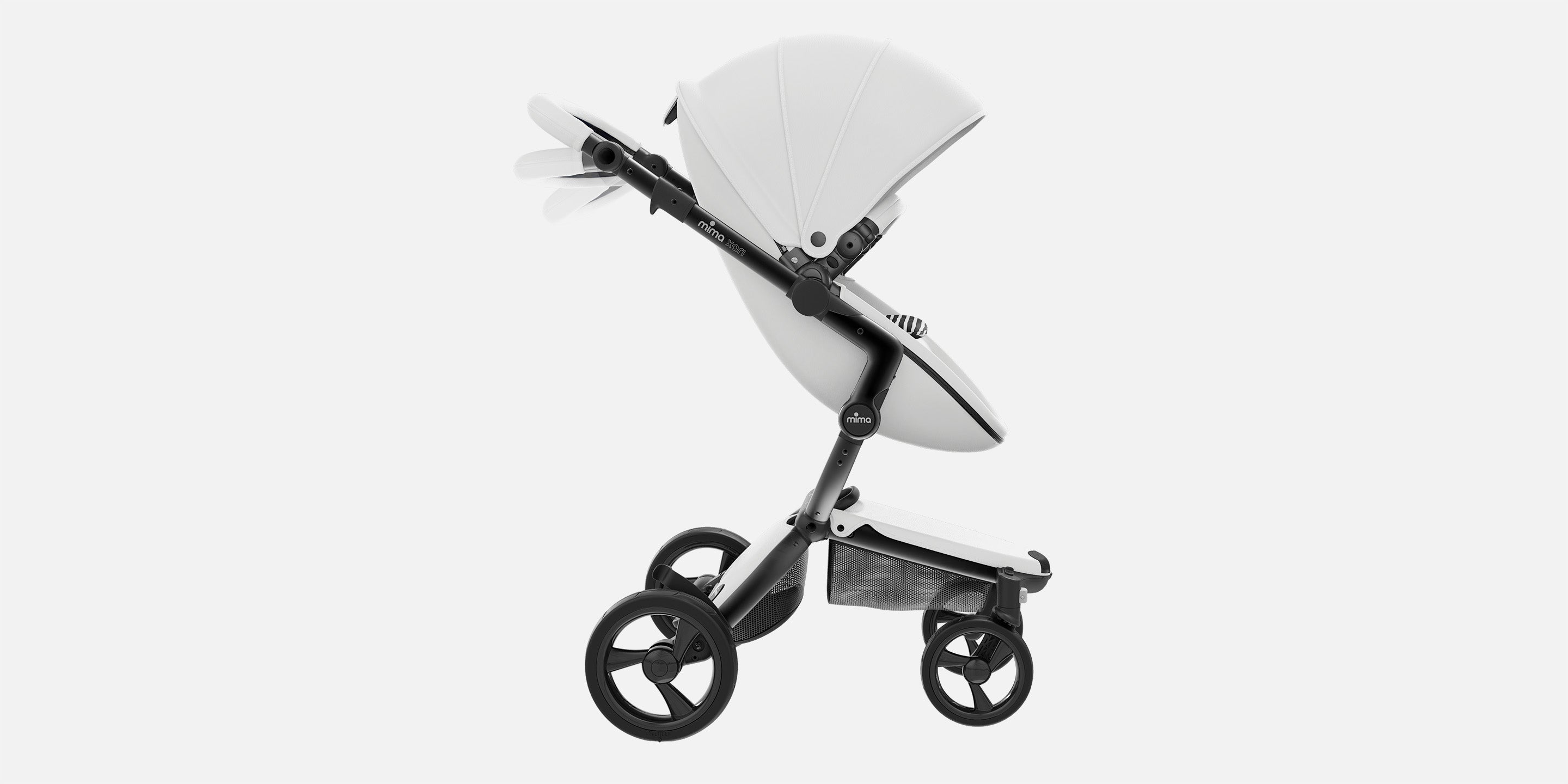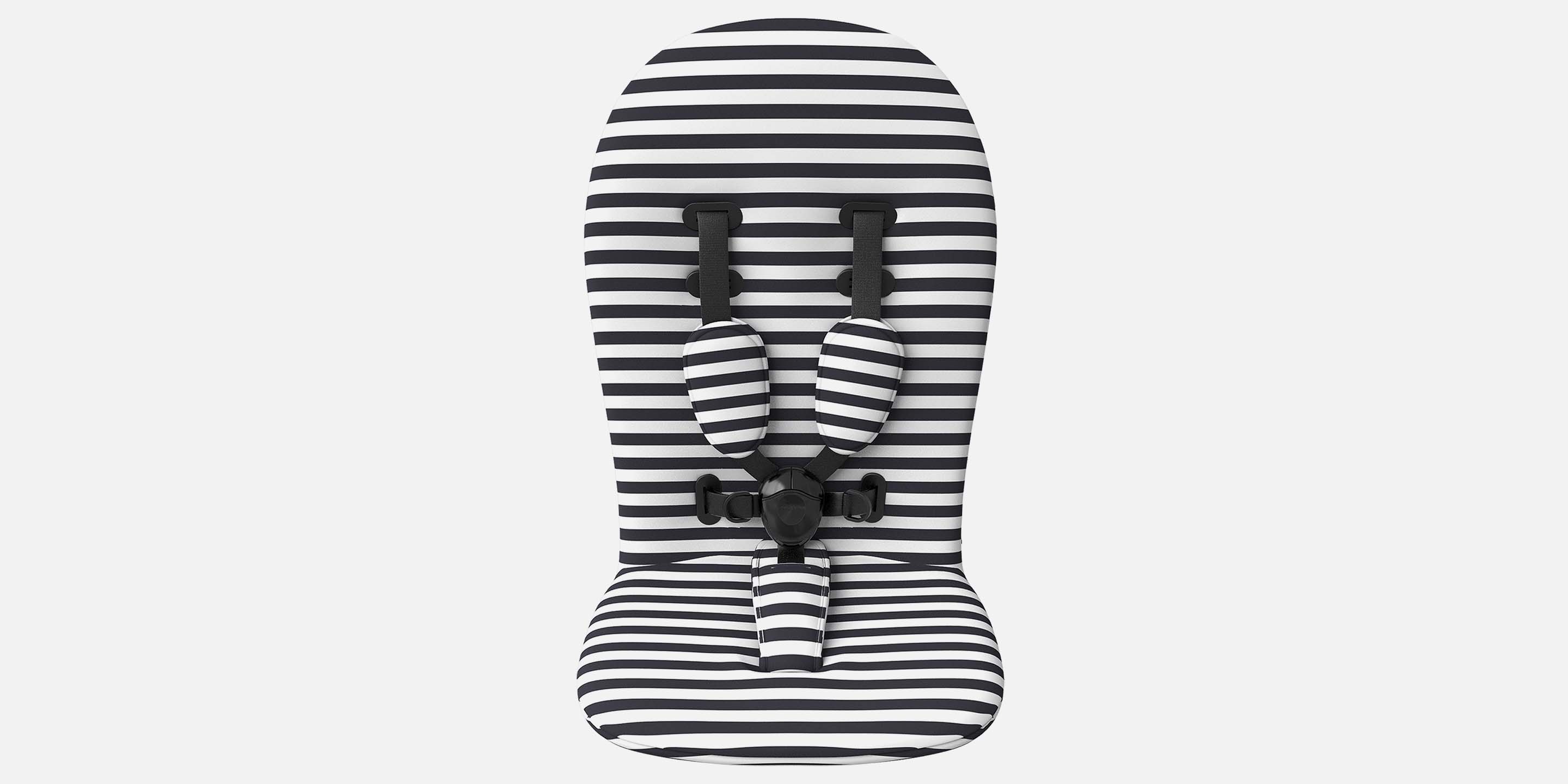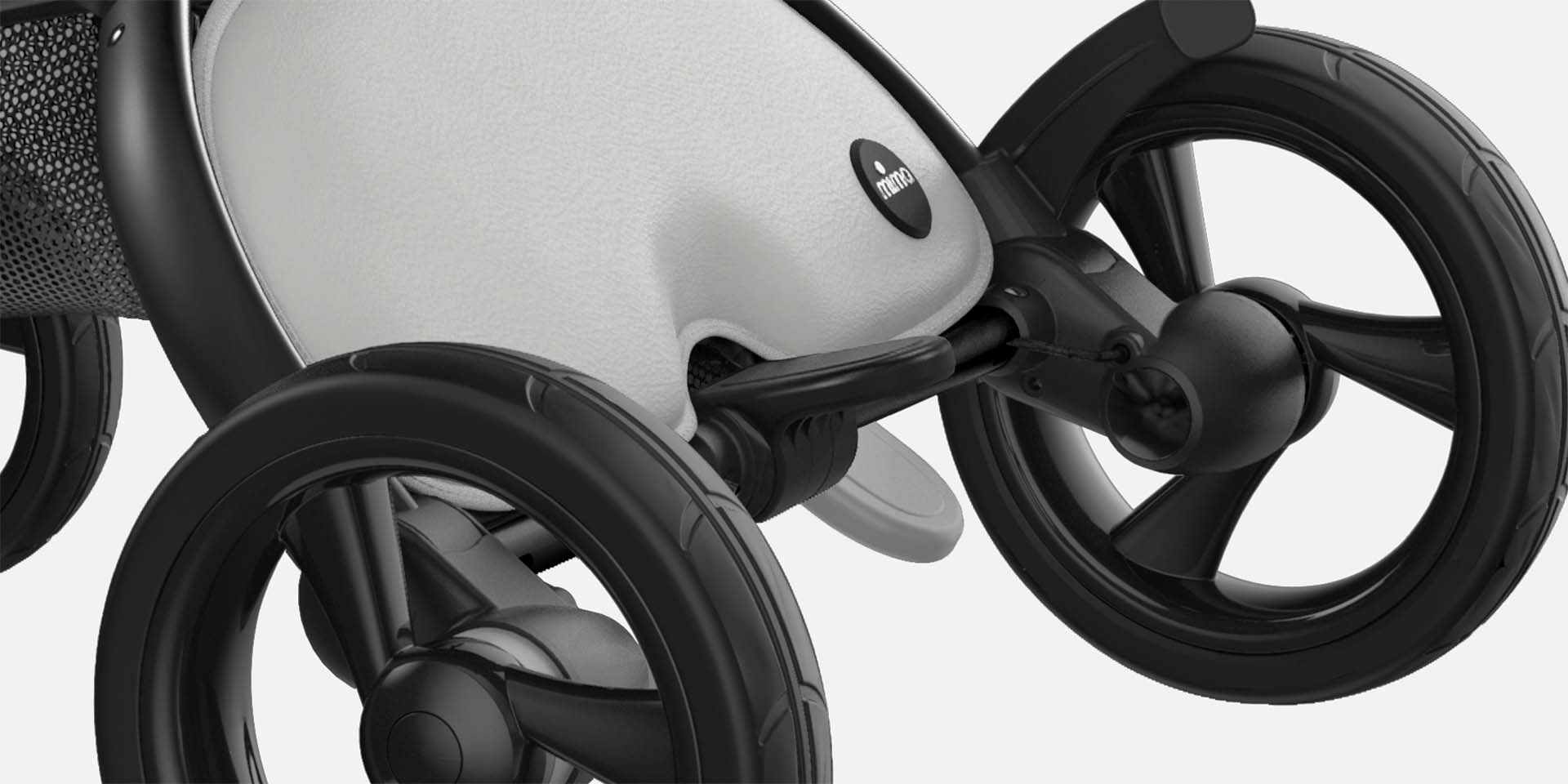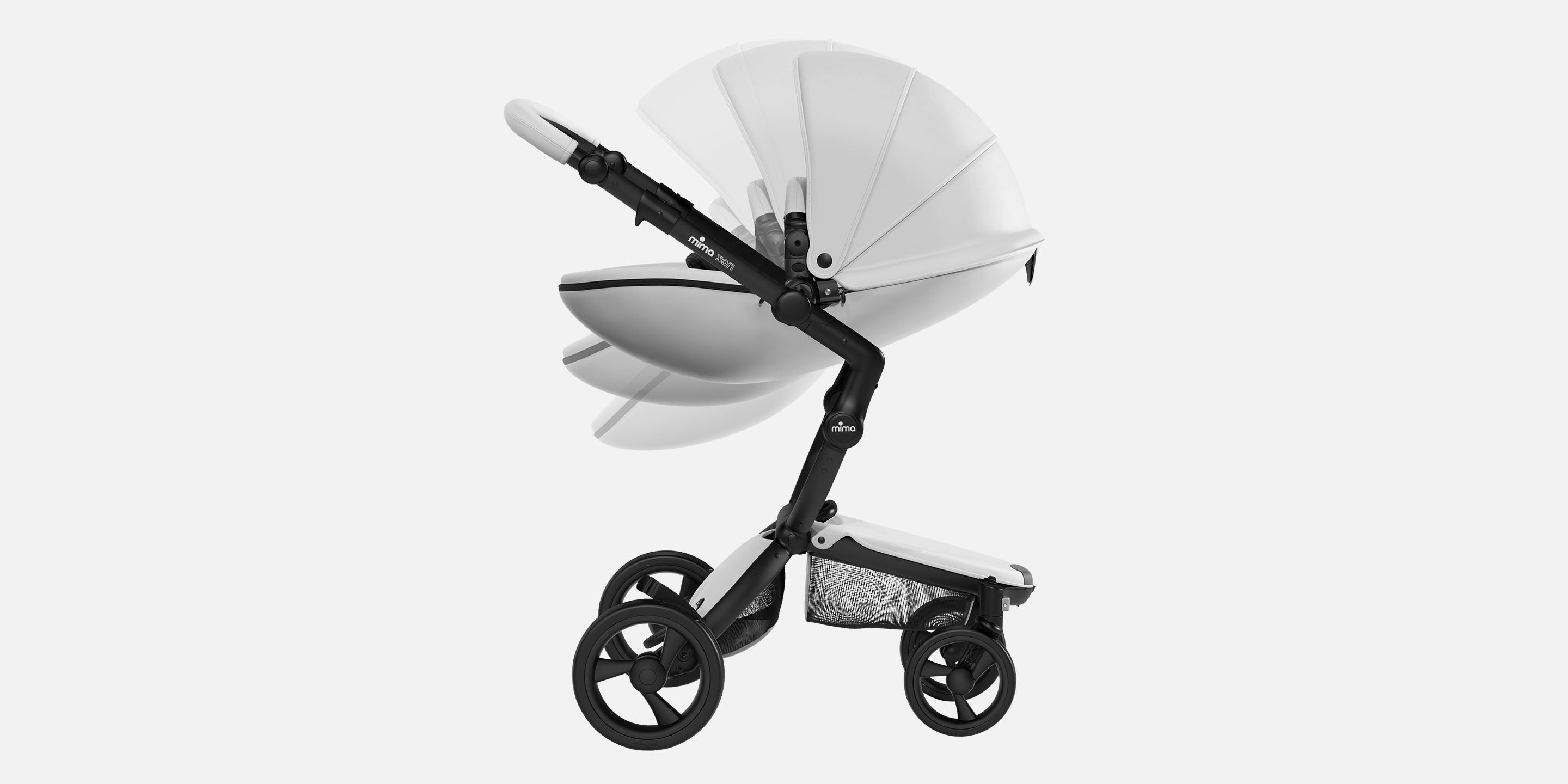 Characteristics

Leatherette fabric for easy wipe cleaning
Adjustable handlebar 
Easy to fold and unfold
Seat pad with a 5-point safety harness 
Reversible seat with a patented "bassinet inside" system
Highly resistant removable wheels 
Three seat recline angles 
Specifications

Weight: 29.50 lbs (13.4 kg).
Dimensions: 34.2 x 24 inches (87 x 61 cm)
What's Included

Seat with bassinet inside
Chassis
Canopy
Carrycot apron
Bumper bar
Wheels
Starter pack (Seat pad, Mattress, Apron flap)
Two baskets with covers
Rain cover
Carseat adaptor:

The compatible car seat models in the USA/Canada:

Maxi-Cosi Mico 3®
Maxi-Cosi Mico Max 3®
Maxi-Cosi Mico MAX Plus®
Maxi-Cosi Mico XP®
Maxi-Cosi Mico Coral XP®
Clek Liing
Cybex Aton2®
Cybex Aton M®
Cybex Aton Q®
Cybex Cloud Q®
Nuna Pipa®
Nuna Pipa RX®
Nuna Pipa Lite®
Nuna Pipa Lite LX®