mima® xari max stroller
Regular price

$1,349.99

Sale price

$1,349.99
ICONIC STYLE FOR TRENDY PARENTS.
xari max, an evolution of the original mima xari, but lighter, more streamlined and with some surprising new features. Iconic style for trendy parents.
Characteristics

Leatherette fabric on the seat unit for easy wipe cleaning
Adjustable handlebar
Easy to fold and unfold
Seat pad with a 5 point safety harness
New style magnetic harness clasp
Reversible seat
Three seat recline angles
A large canopy with 50+ UV protection and a roof window to keep a watchful eye on your Little one at all times
Specifications

Stroller weight: 29.3 lbs (13.3 kg)
Maximum child weight: 48.5 lbs (22 kg)
User age: from newborn up to 4 years old
Chassis Folded dimension (with wheels attached) - 27.16" x 16.14"x 25.59"
Chassis Folded dimension (without wheels) - 26.37" x 16.14"x 20.47"
Share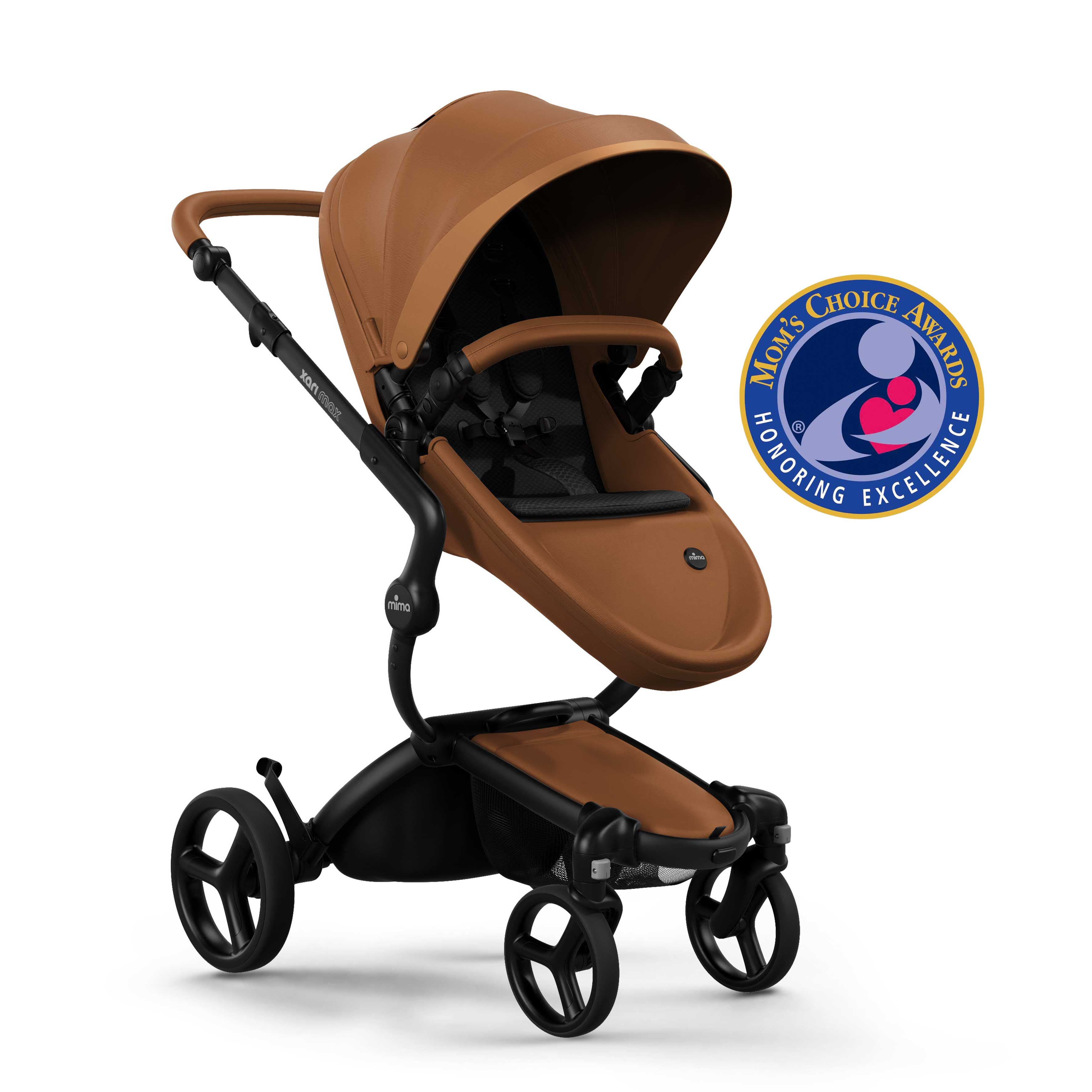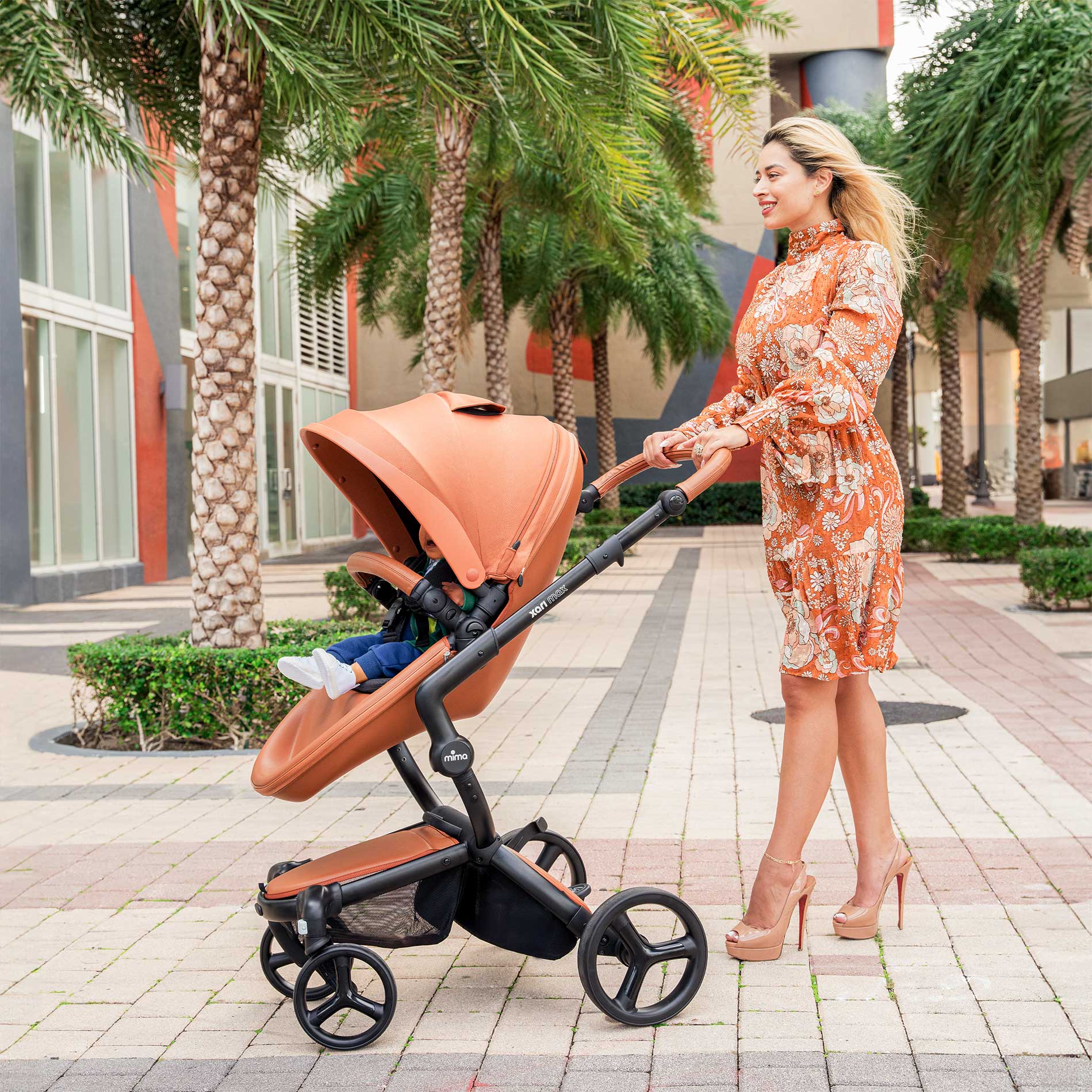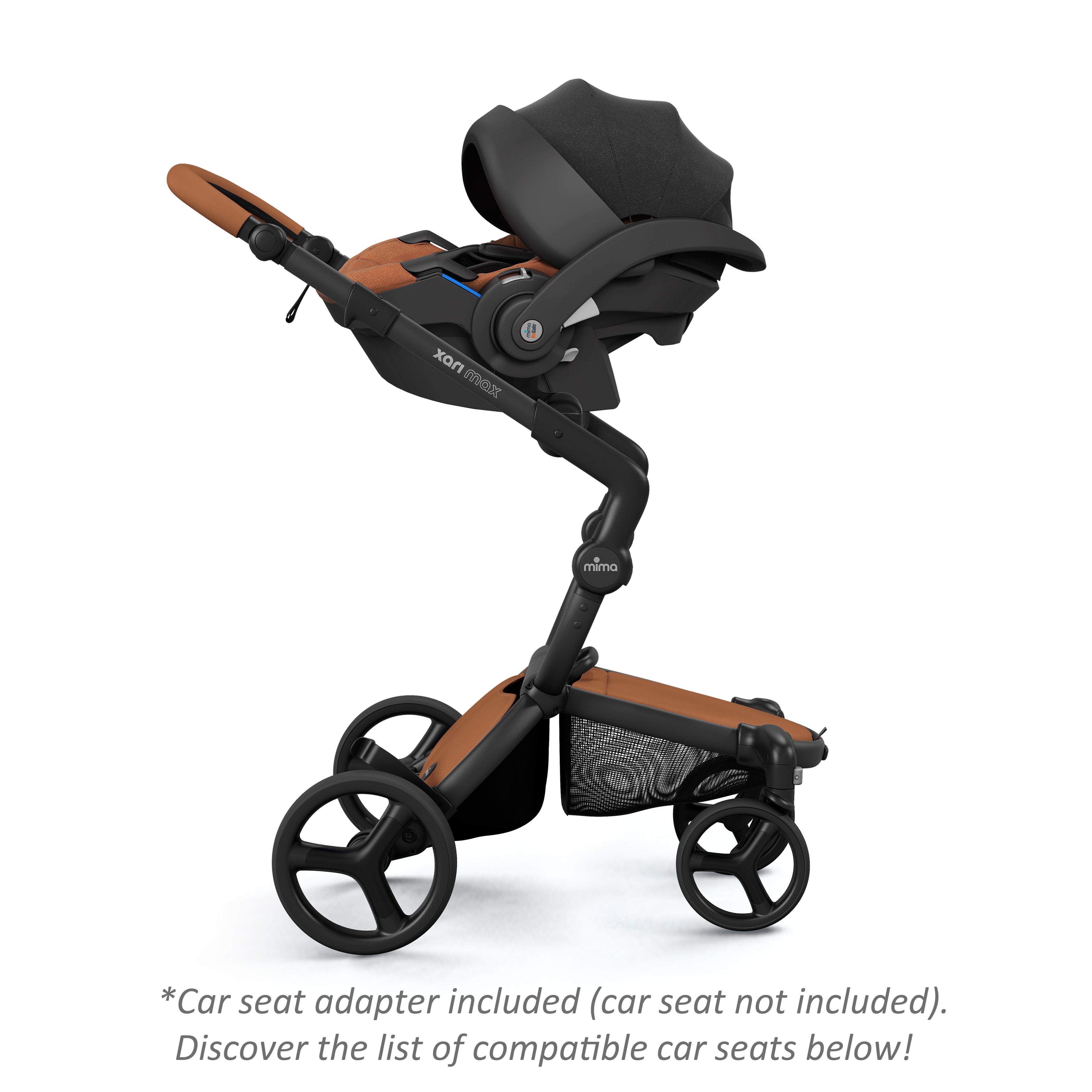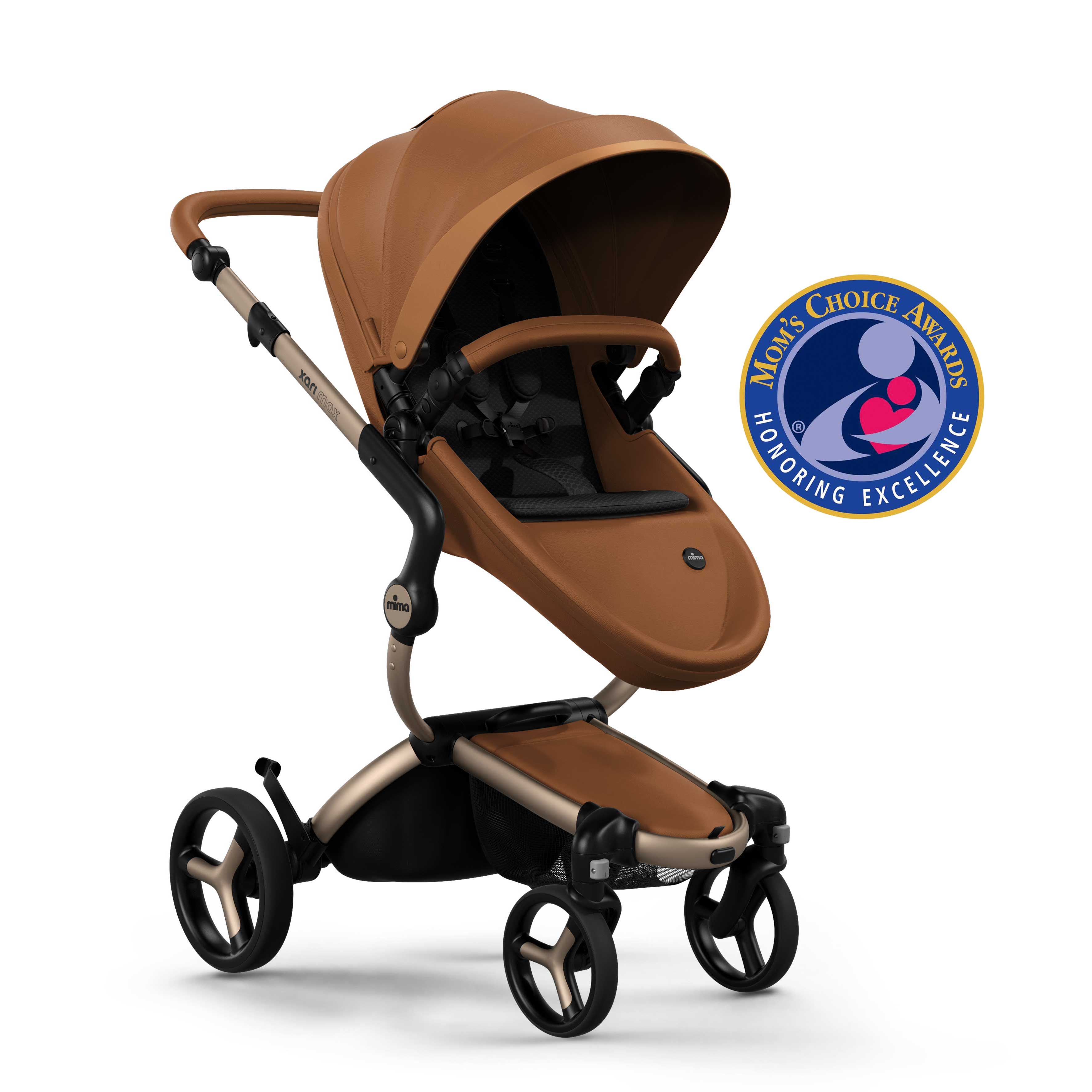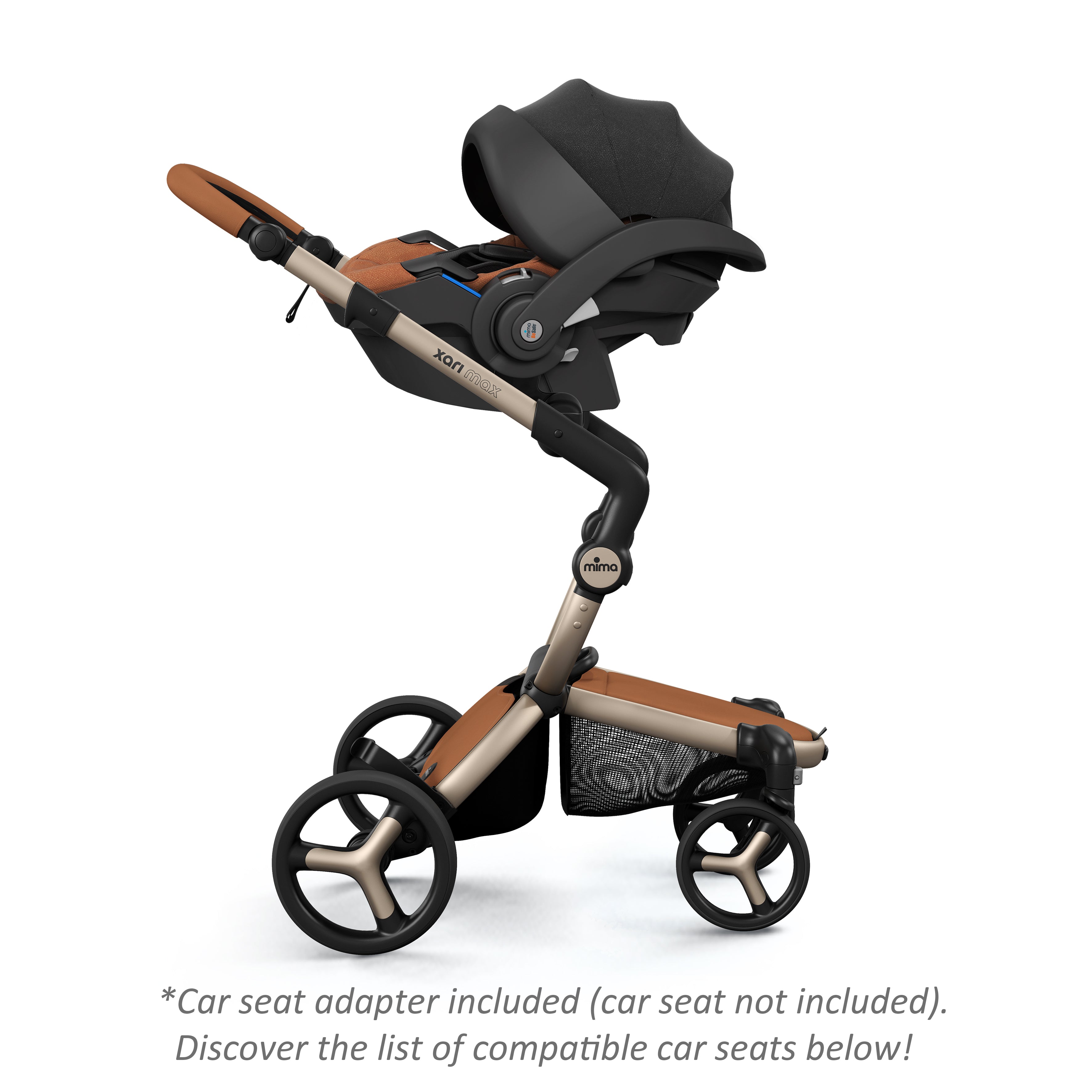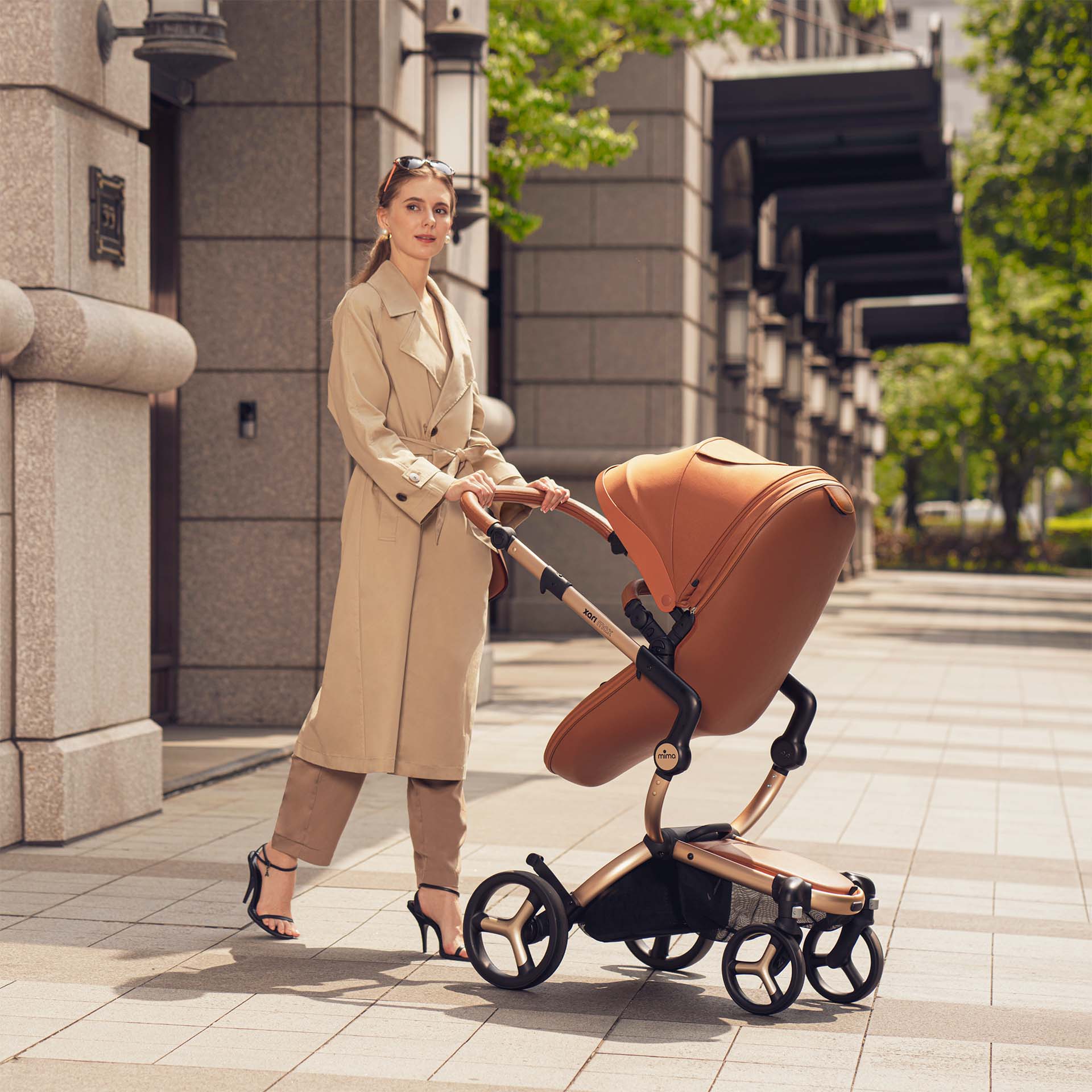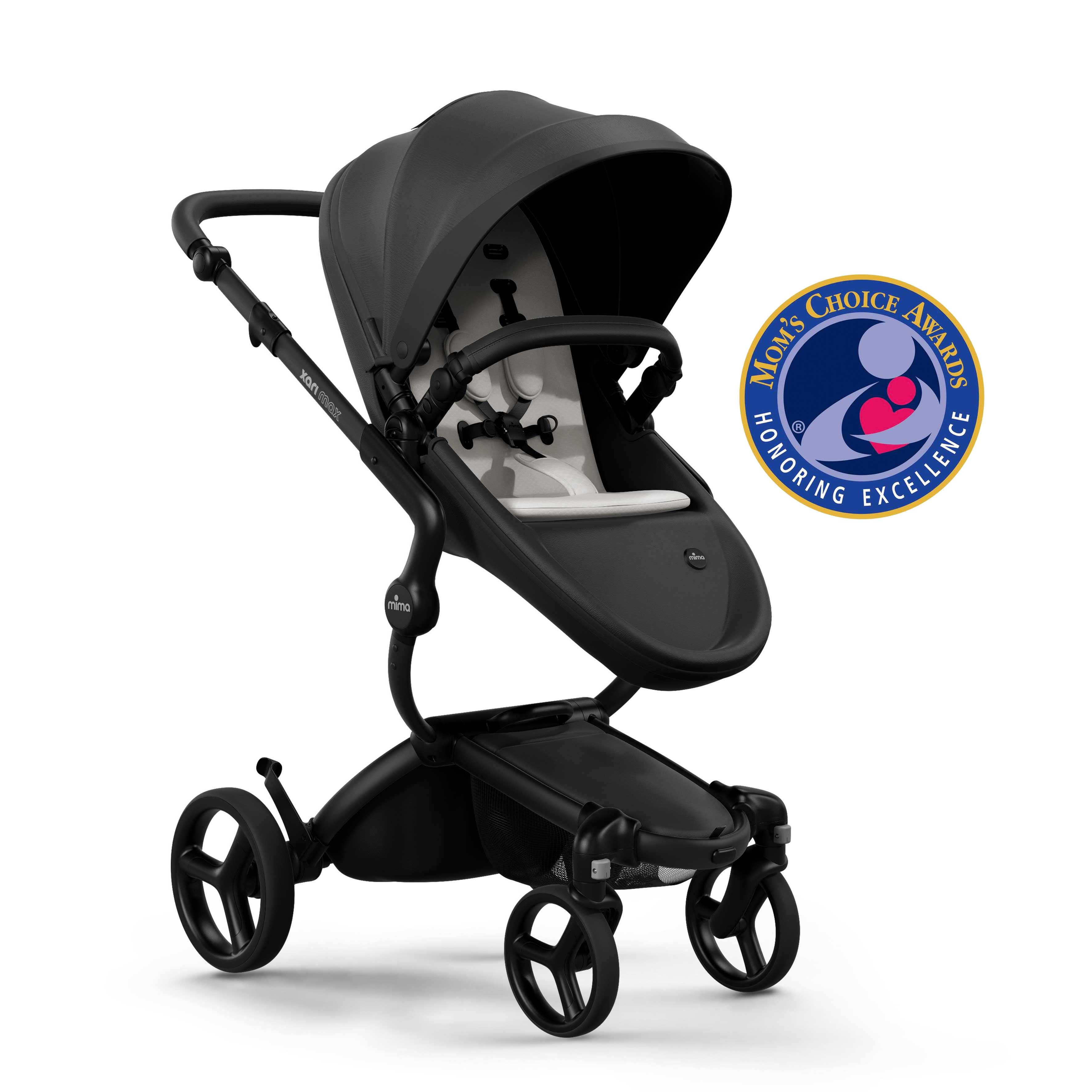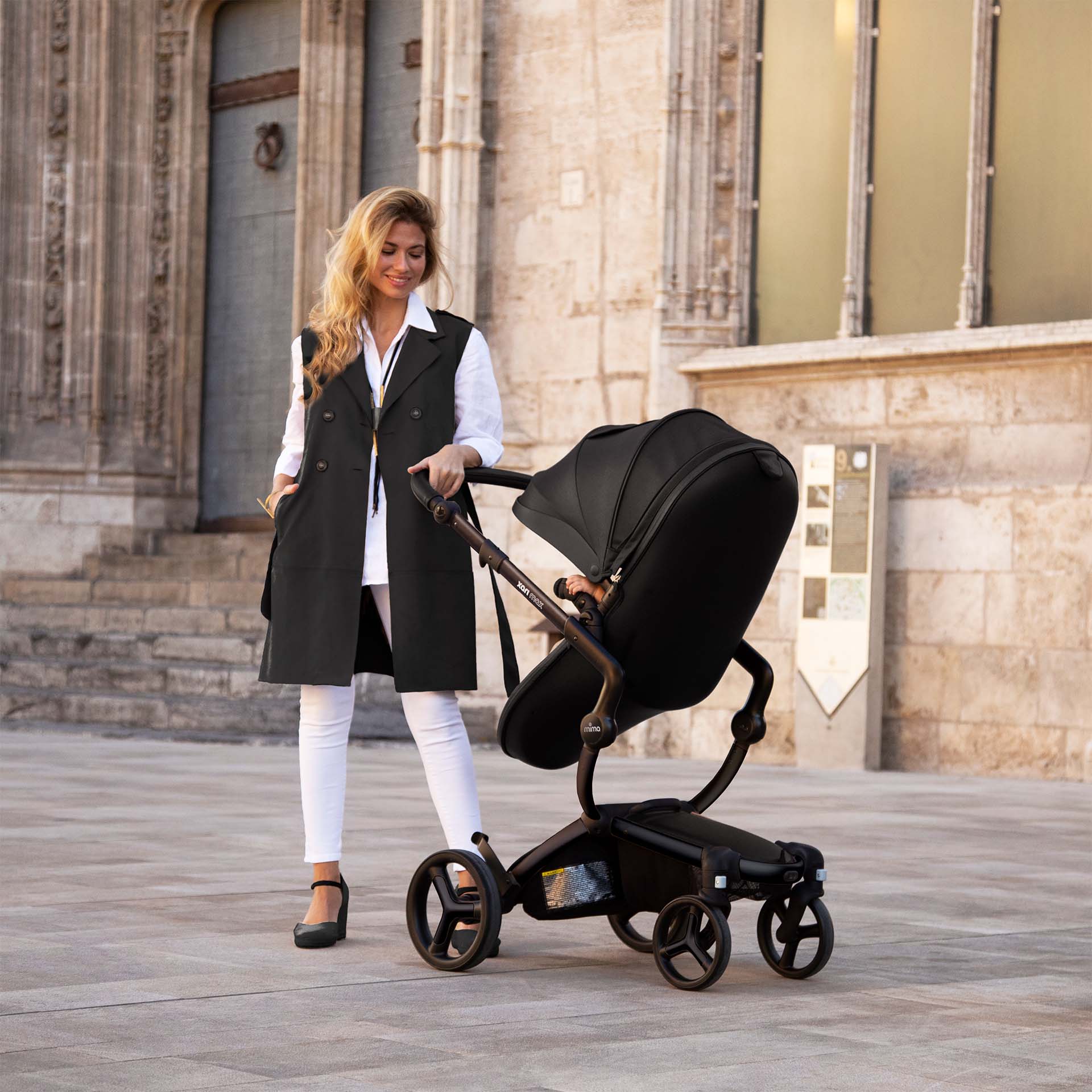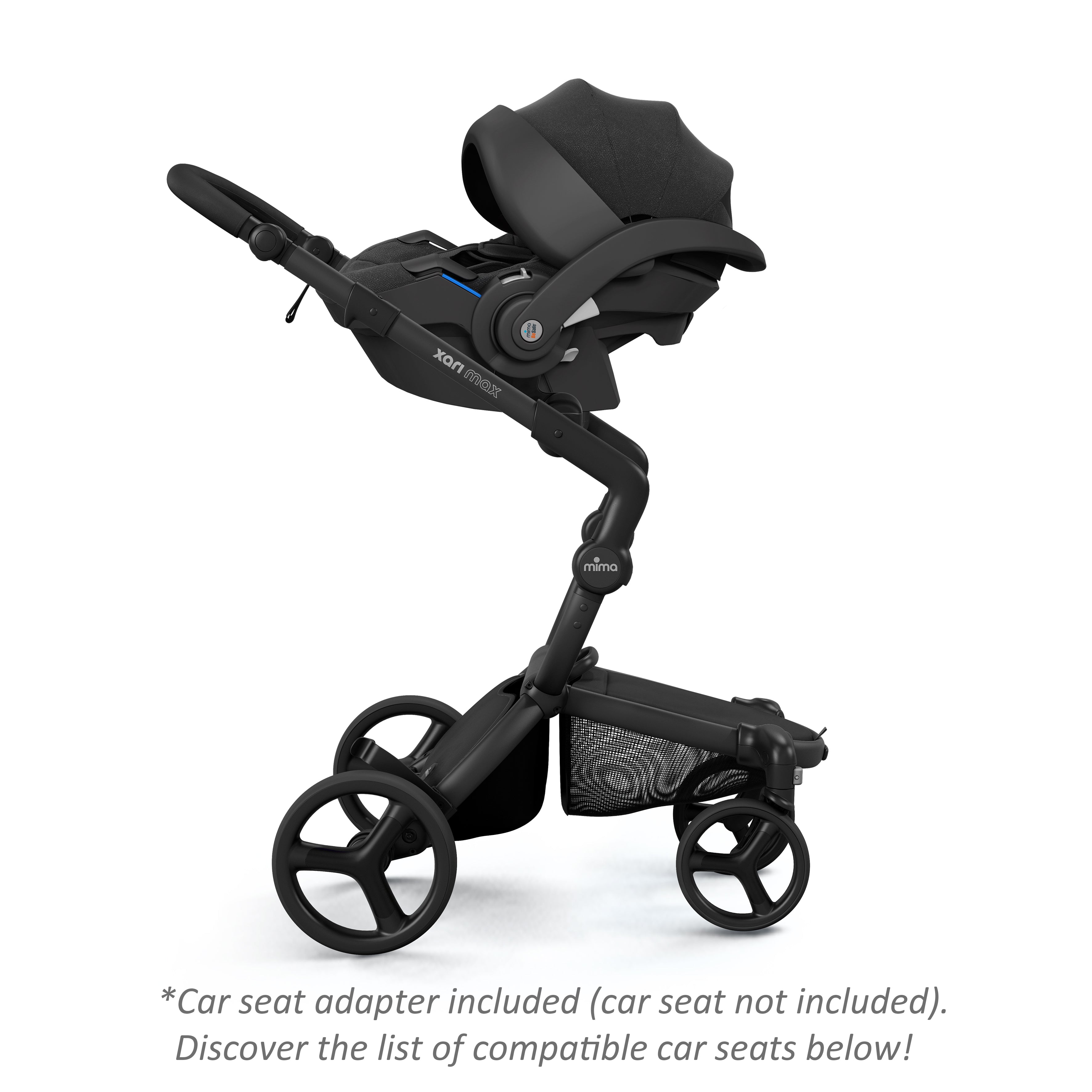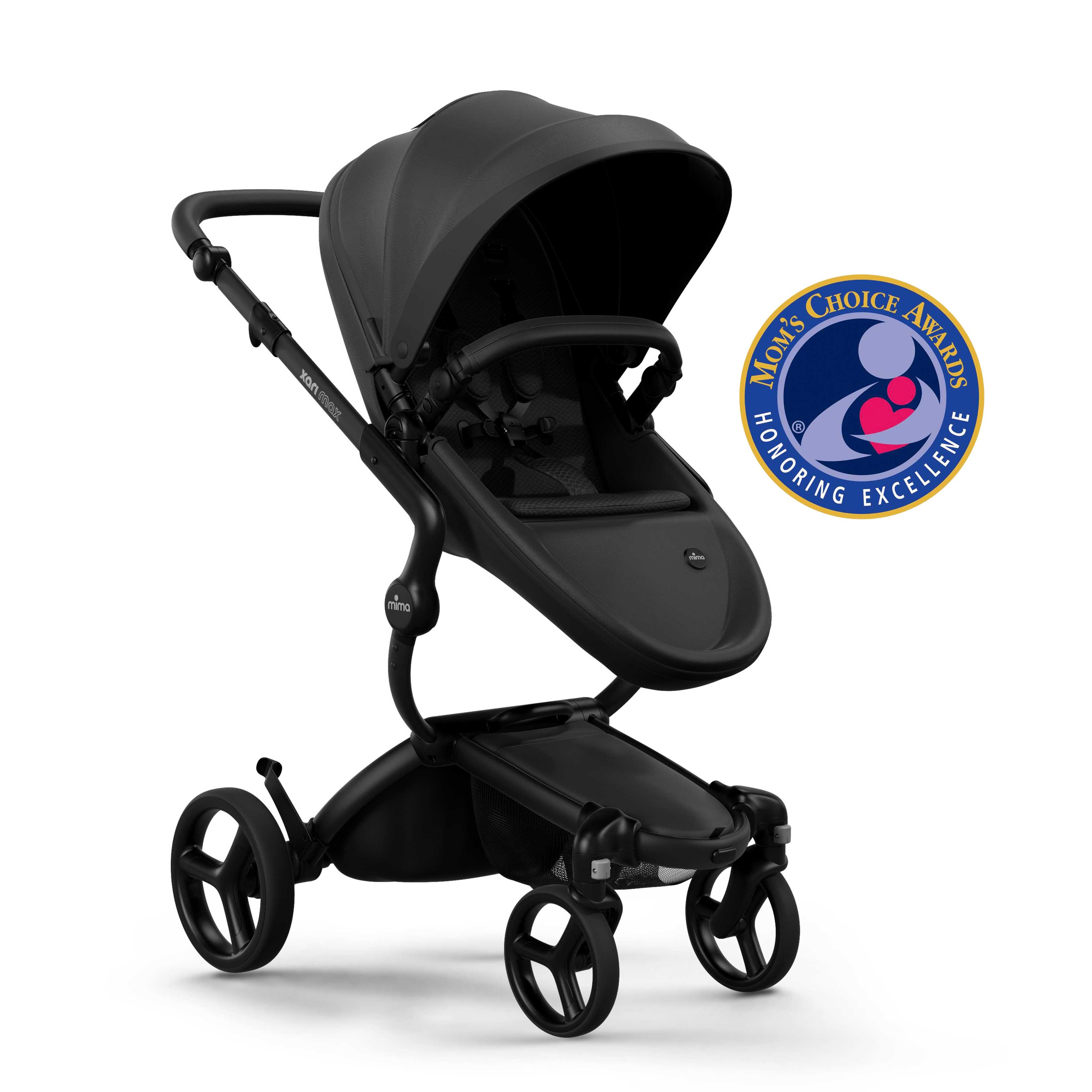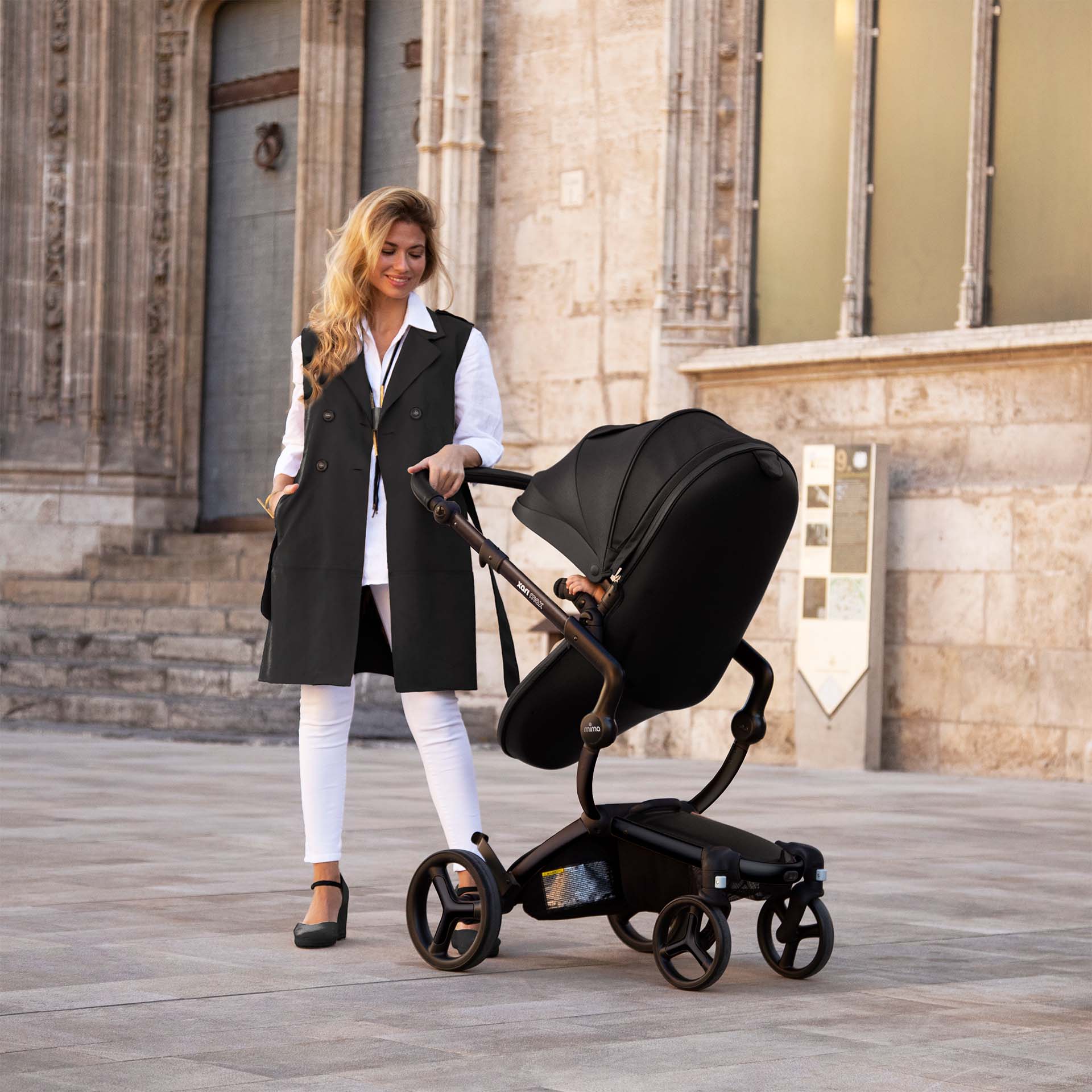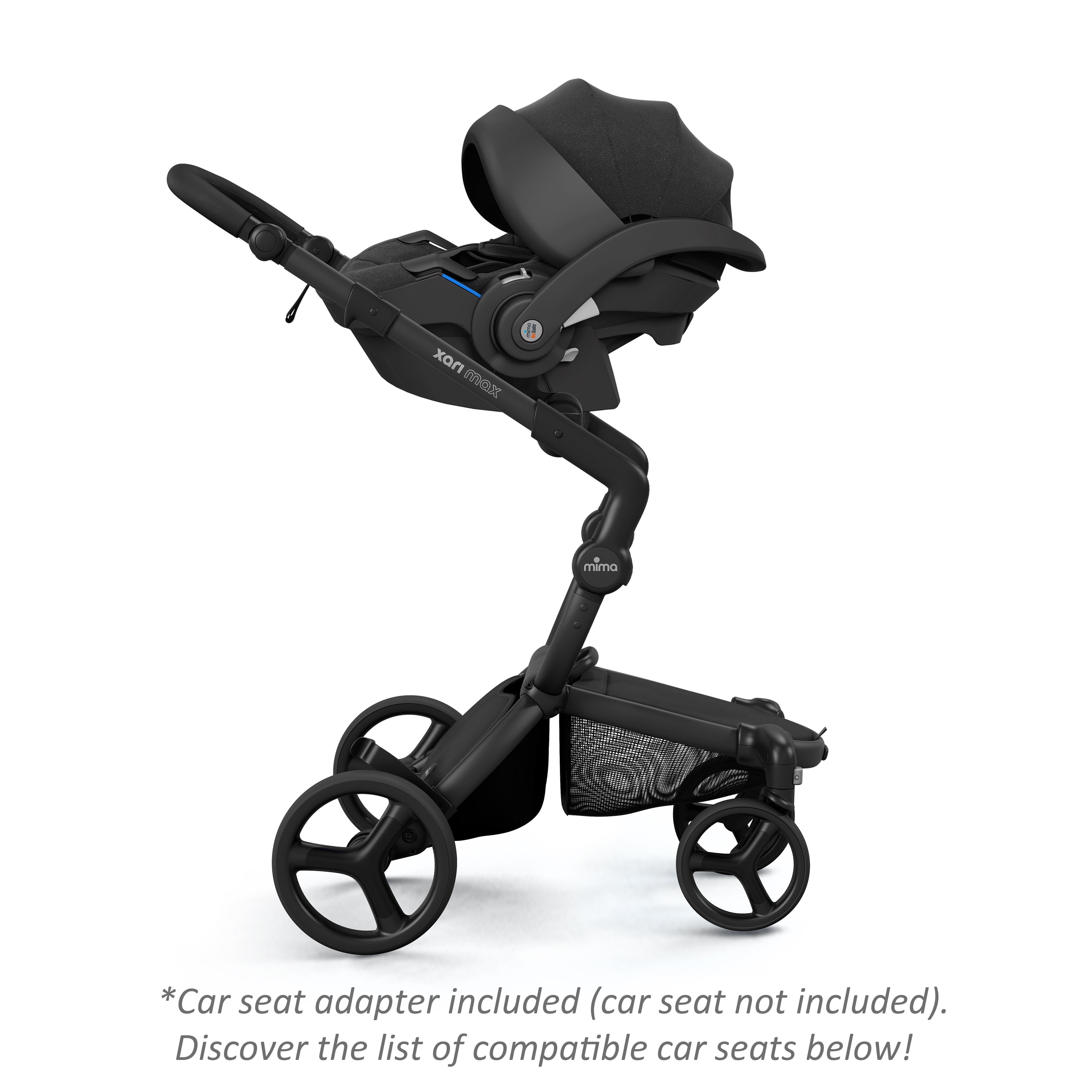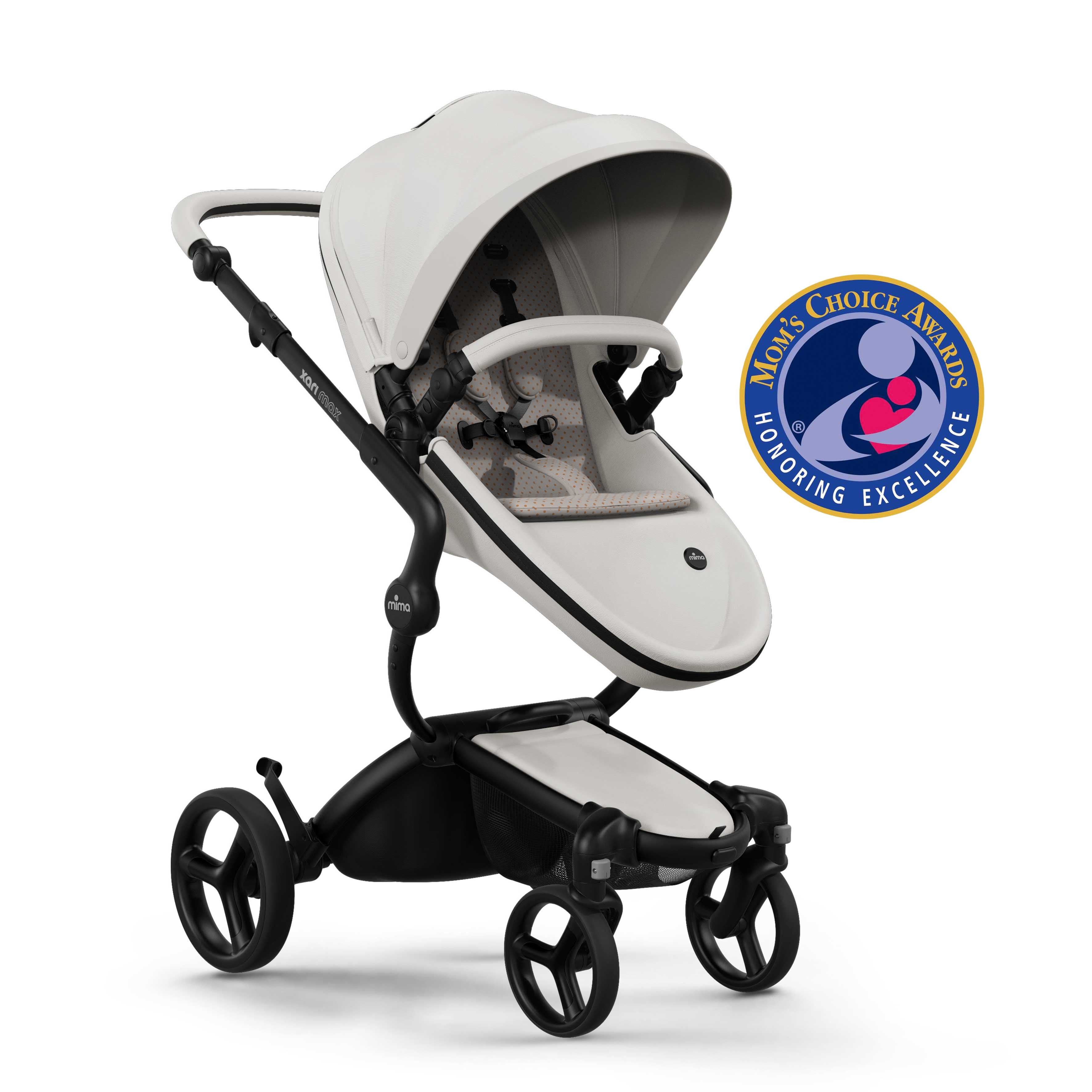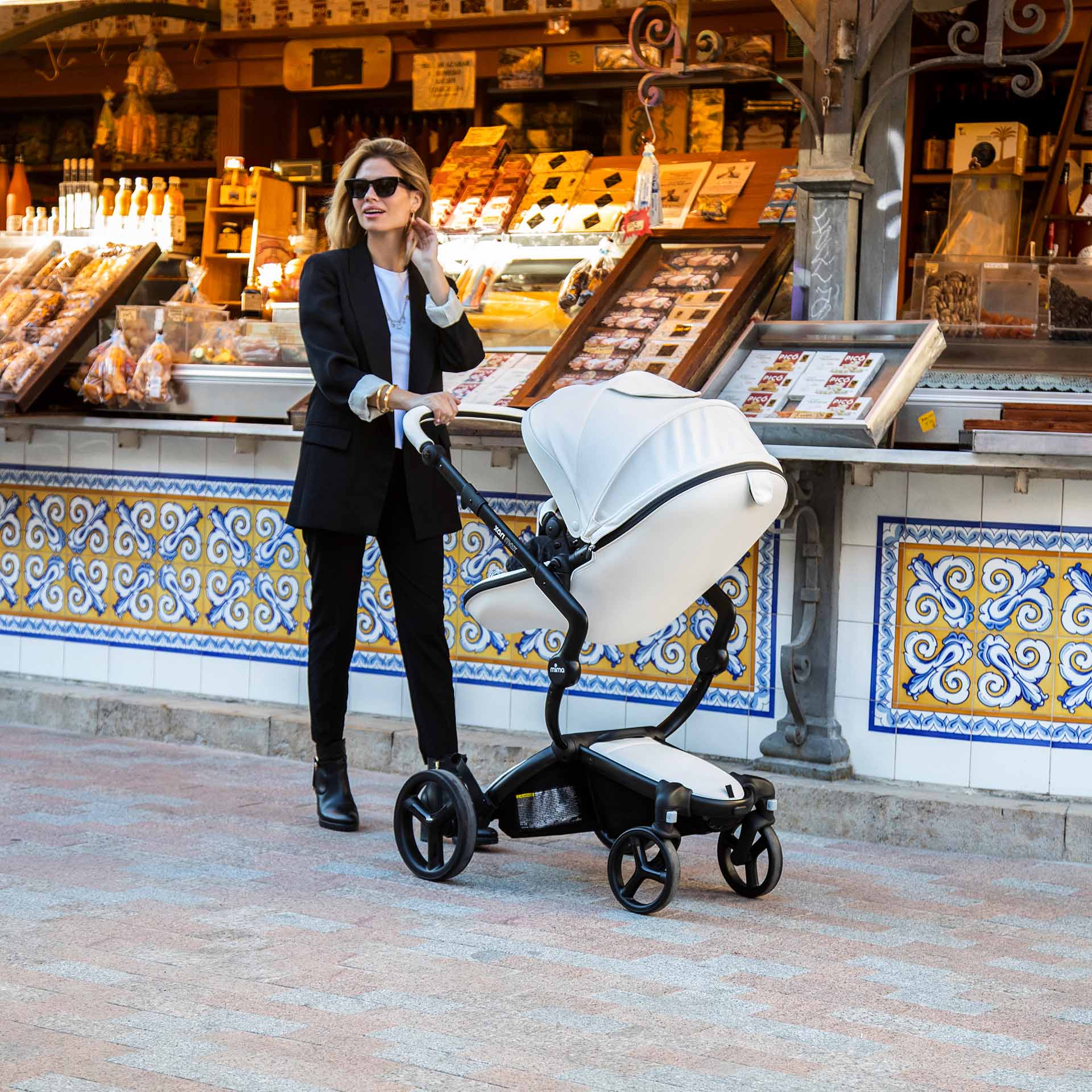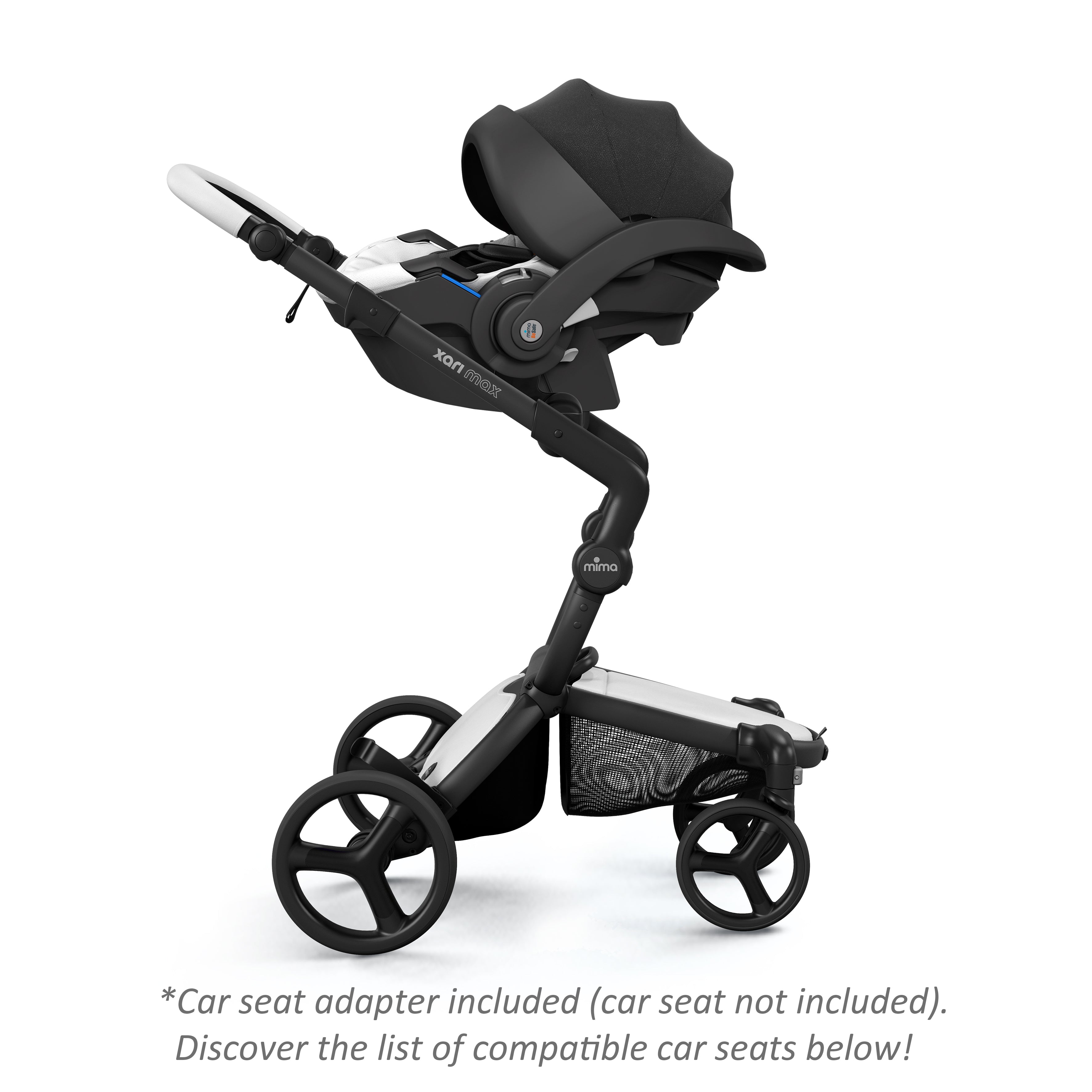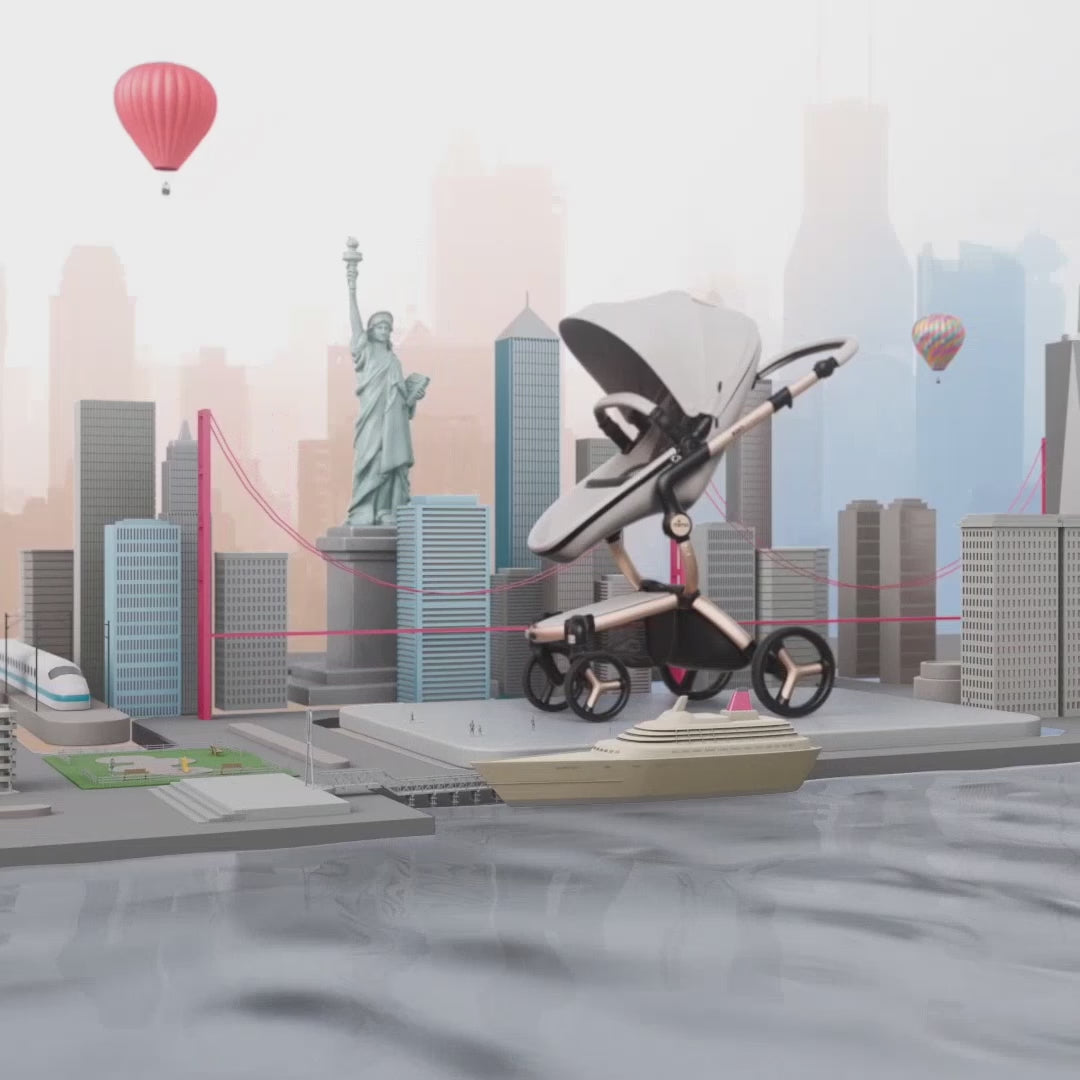 Elegance Reimagined
Every detail crafted to perfection
MAXimum Possibilities MAXimum Protections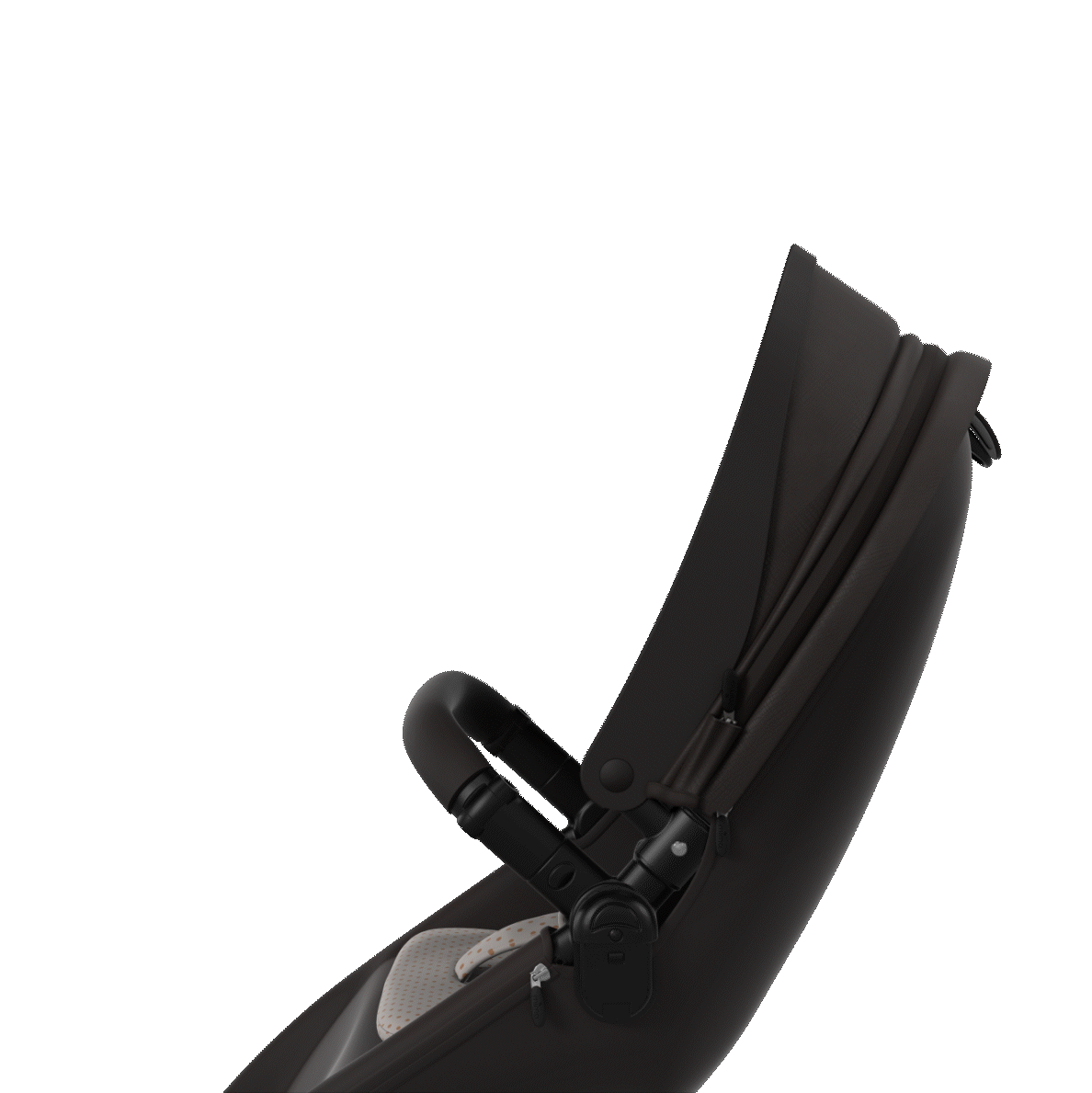 Extendable canopy shields your little one from the sun harm
An additional extendable canopy provides UV protection, offering more shade and coverage for rain, wind, and sunshine. It also features a peek-a-boo window, allowing you to keep a watchful eye on your precious baby.
Easy One-Click Magnetic Safety Harness
The 5-point safety harness with new magnetic buckle comfortably and securely locks in place. With one-hand you can effortlessly ensure your baby's safety.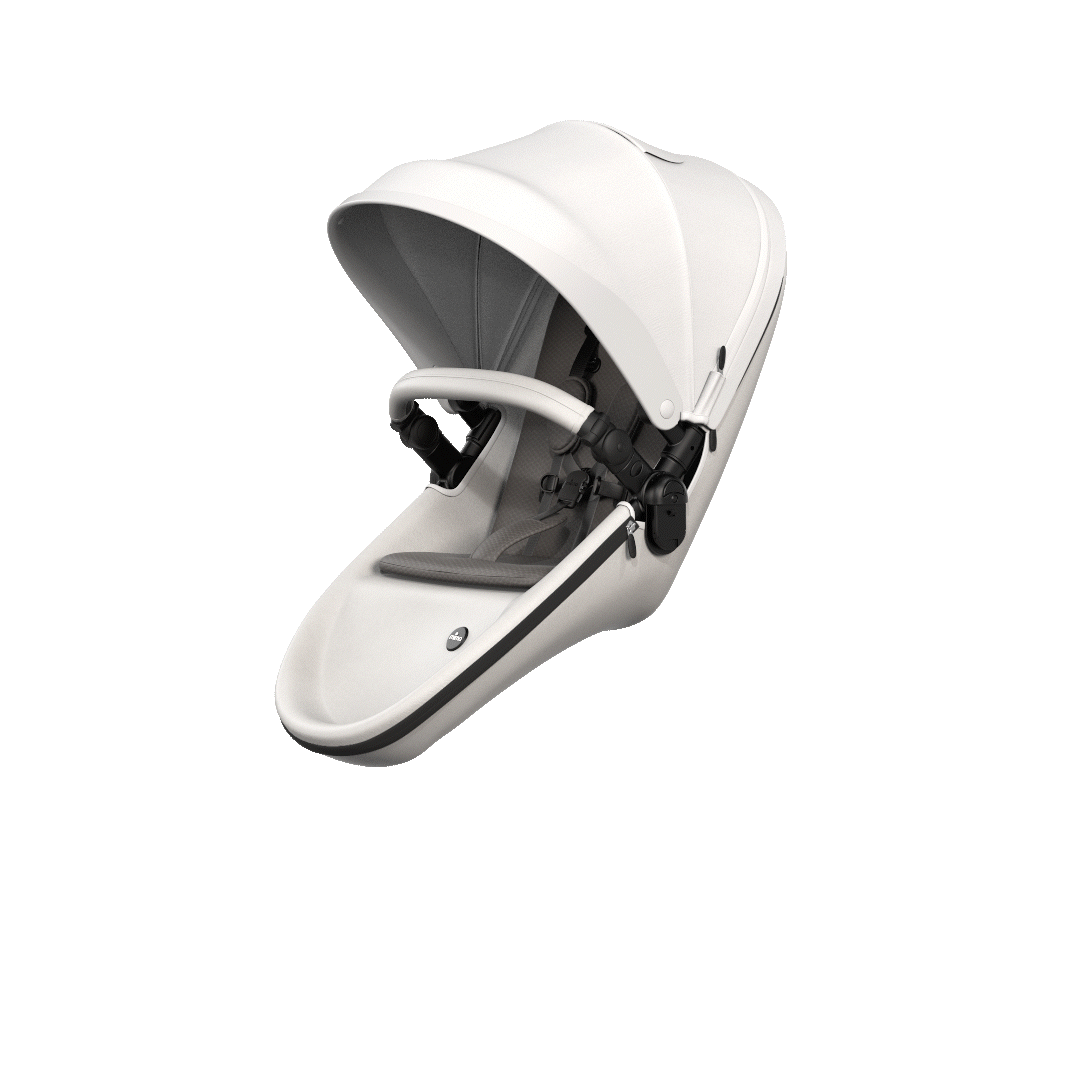 Cocoon Comfort: Spacious Seat for Little Ones
A spacious and comfortable seat unit not only provides a secure and cocoon-like feeling for babies of all sizes but also prioritizes both comfort and chassis stability, ensuring a steady journey for both children and parents on the go.
TODDLER (PARENT-FACING)

TODDLER (FORWARD-FACING)
FACING THE PARENT: Allowing toddlers to see their parents while strolling around enhances parent-child interaction and provides toddlers with a greater sense of security.
Explore and discover the world from a high and comfortable perspective.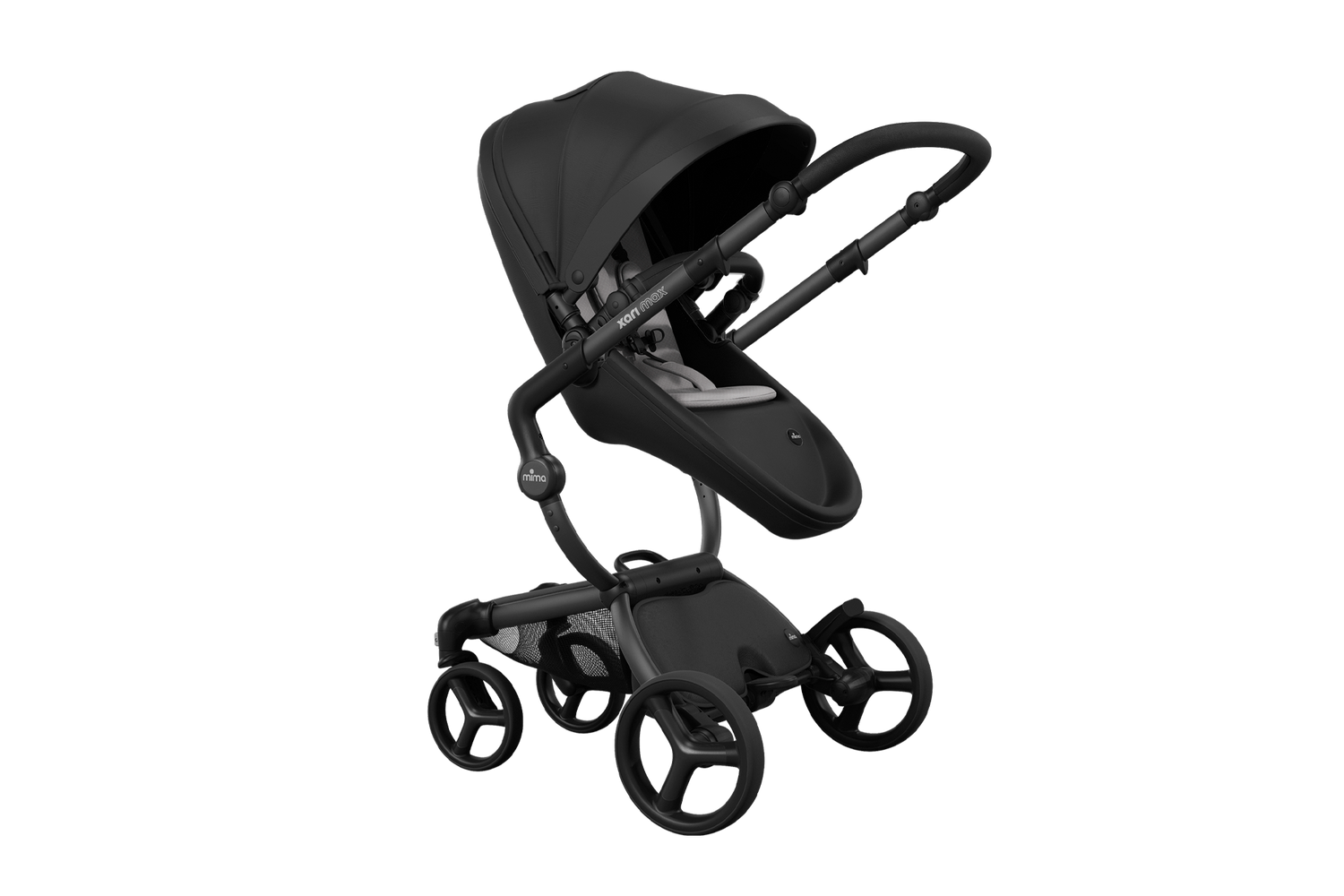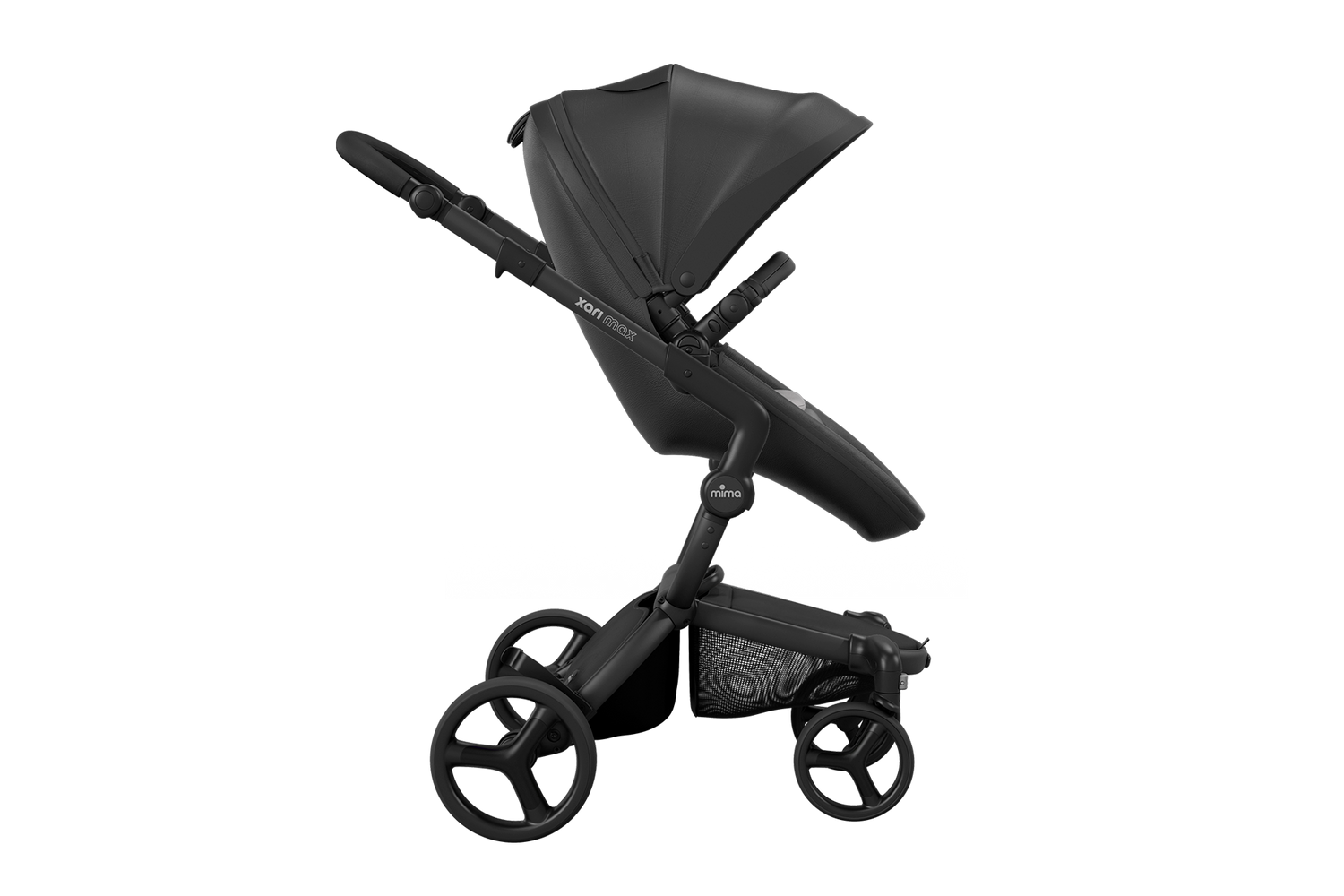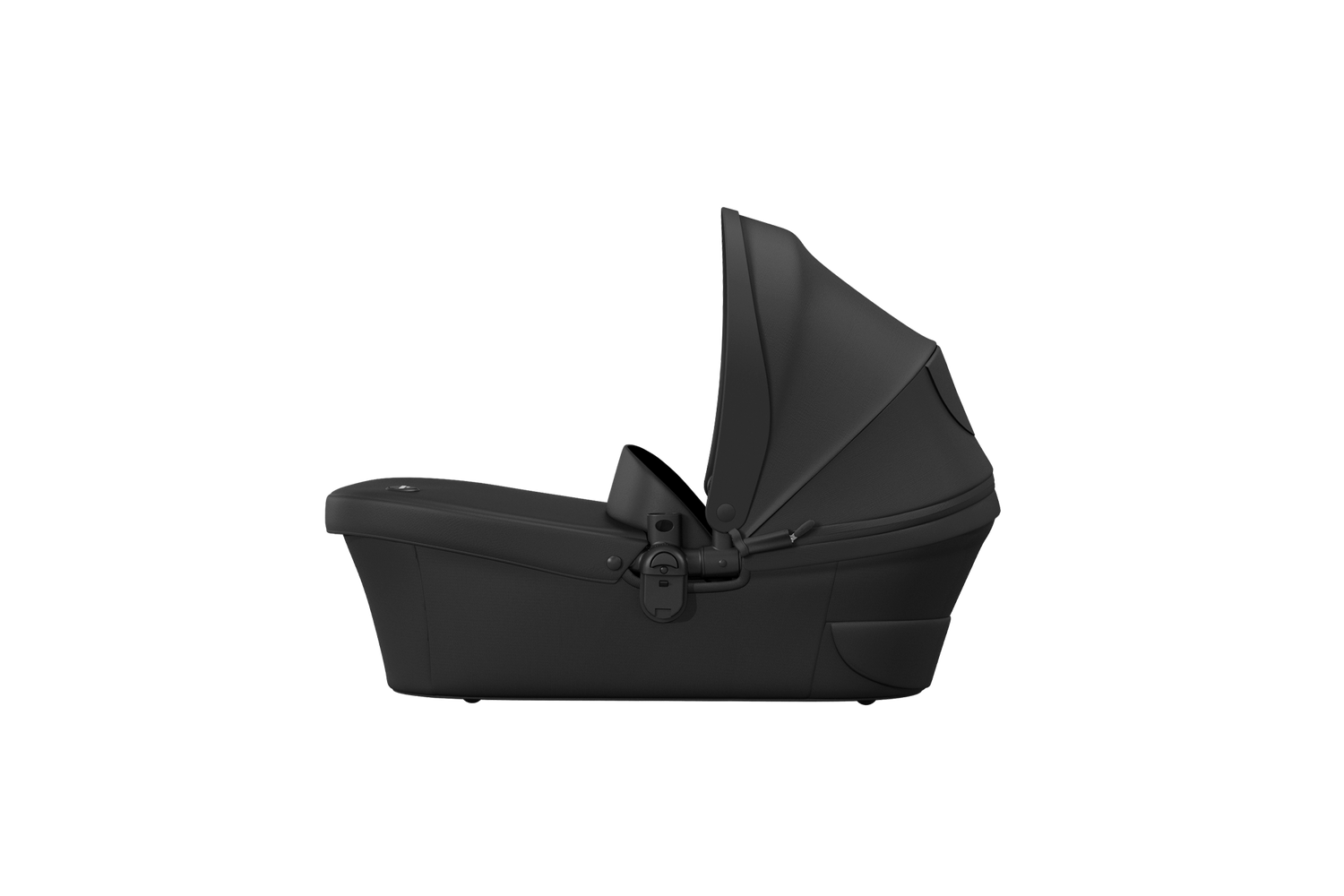 Bassinet for Newborns
The spacious bassinet features extendable canopy with peek-a-boo window, storage for essentials. The bassinet is an accessory which easily attaches to the xari chassis and holds newborn babies up to 19.8 lbs (9kg).
SOLD SEPARATELY
New Lightweight Design. Magnetic Seat Harness. And More…
Enjoy a new twist on the iconic mima xari max
The mima xari max boasts the same core DNA and emblematic mima style that has made heads turn since 2010 and is, once again, adorned with the quintessential mima leatherette that is tried and tested to wow both users and passersby.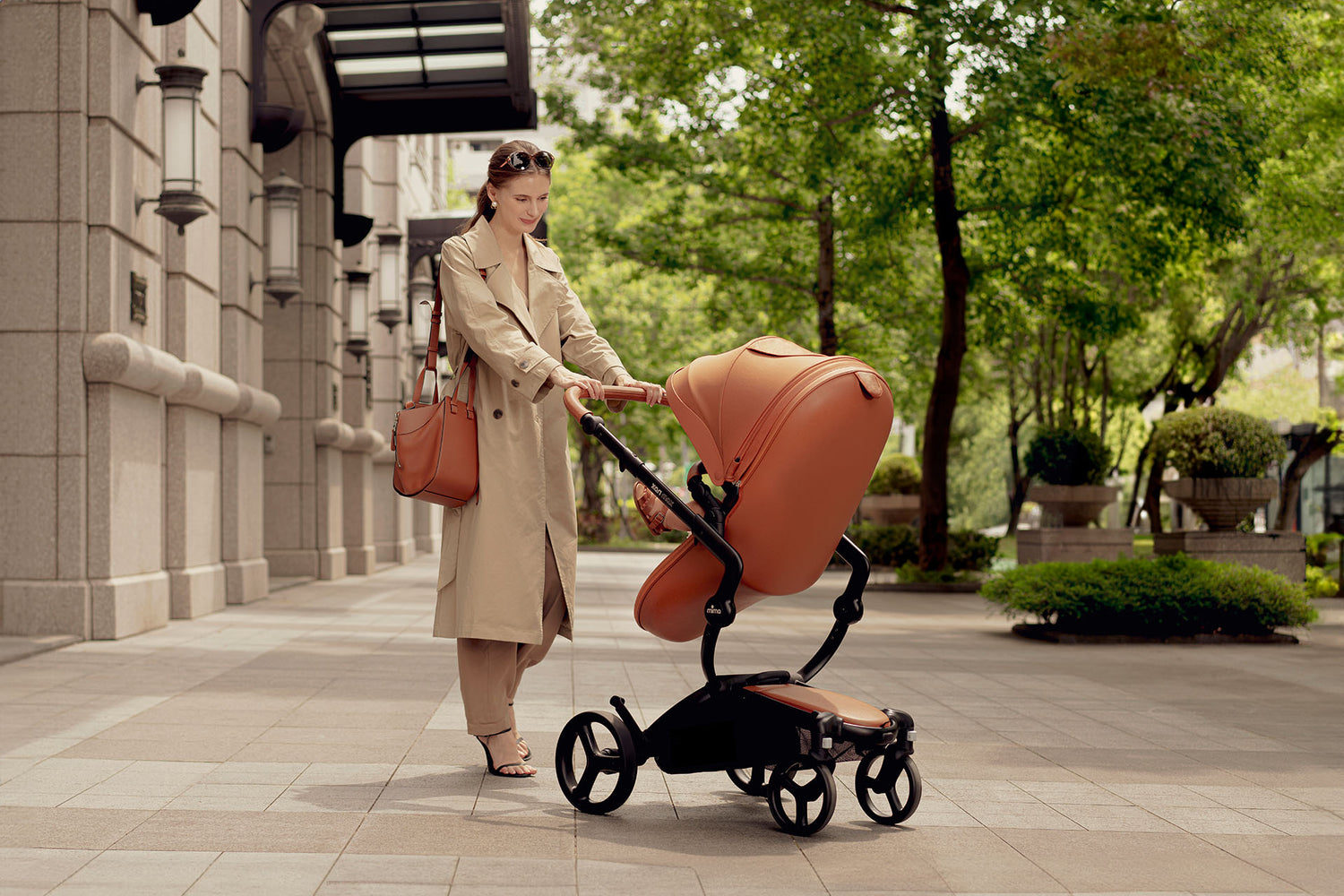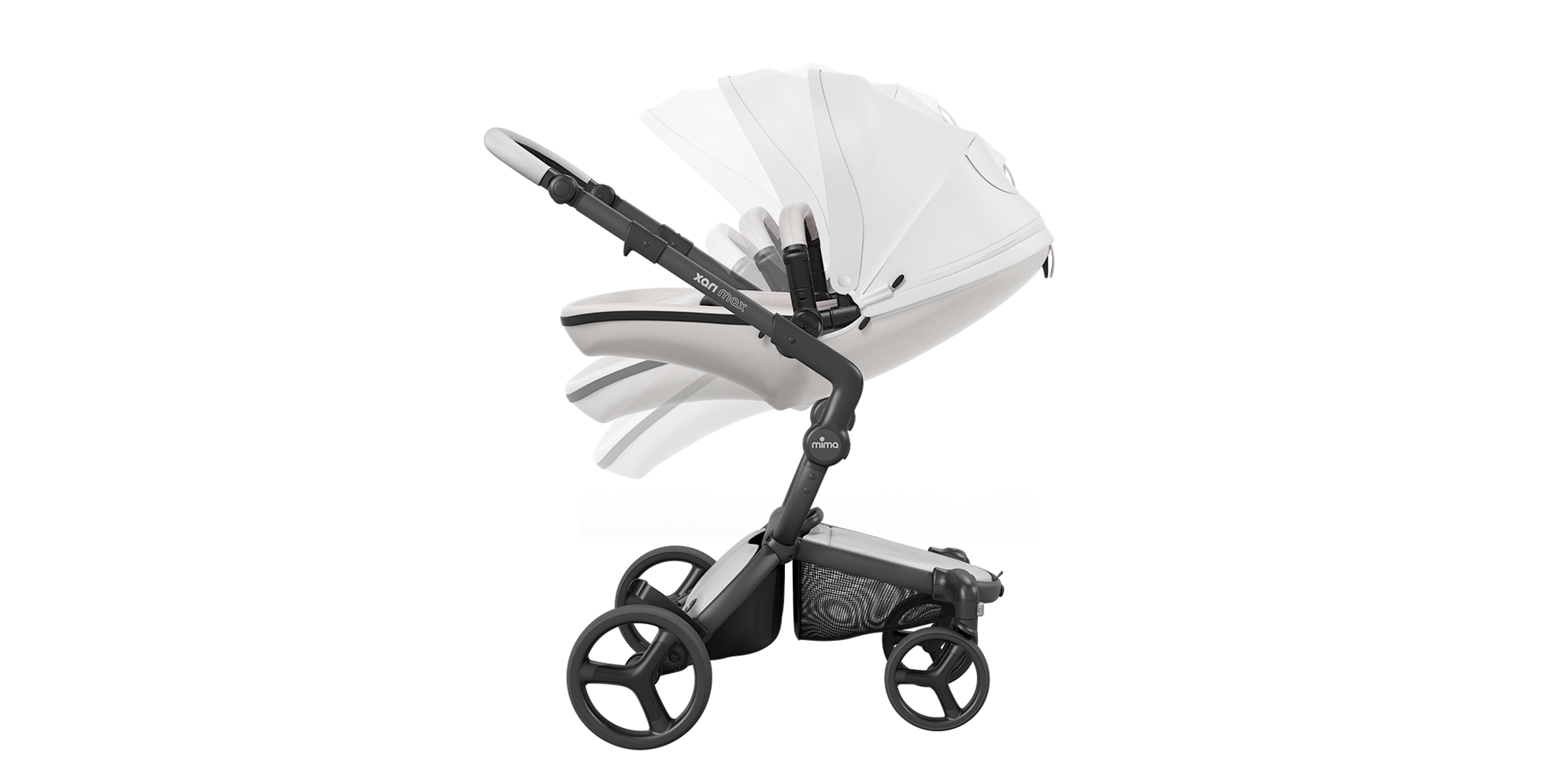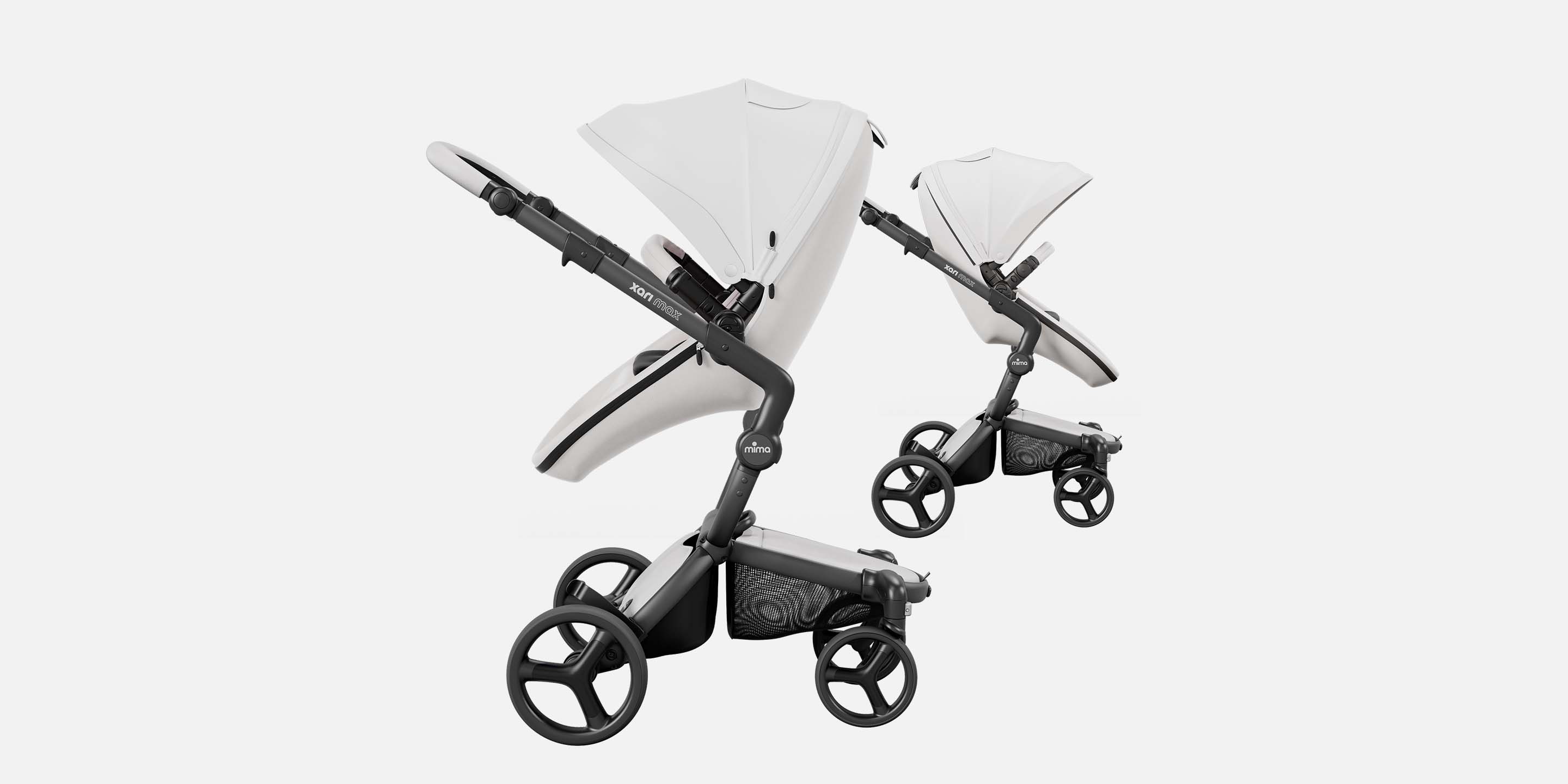 Extra Storage
Enlarged baskets to create more storage space for family essentials.
Reversible Seat
Reversible seat – facing parents or discovering the world. Whether resting or curious about surroundings, your little ones will always be at ease on the ride.
Adjustable Seat
3 seats inclination options for fulfilling different needs for toddlers: The lowest offers the most comfortable position for rest.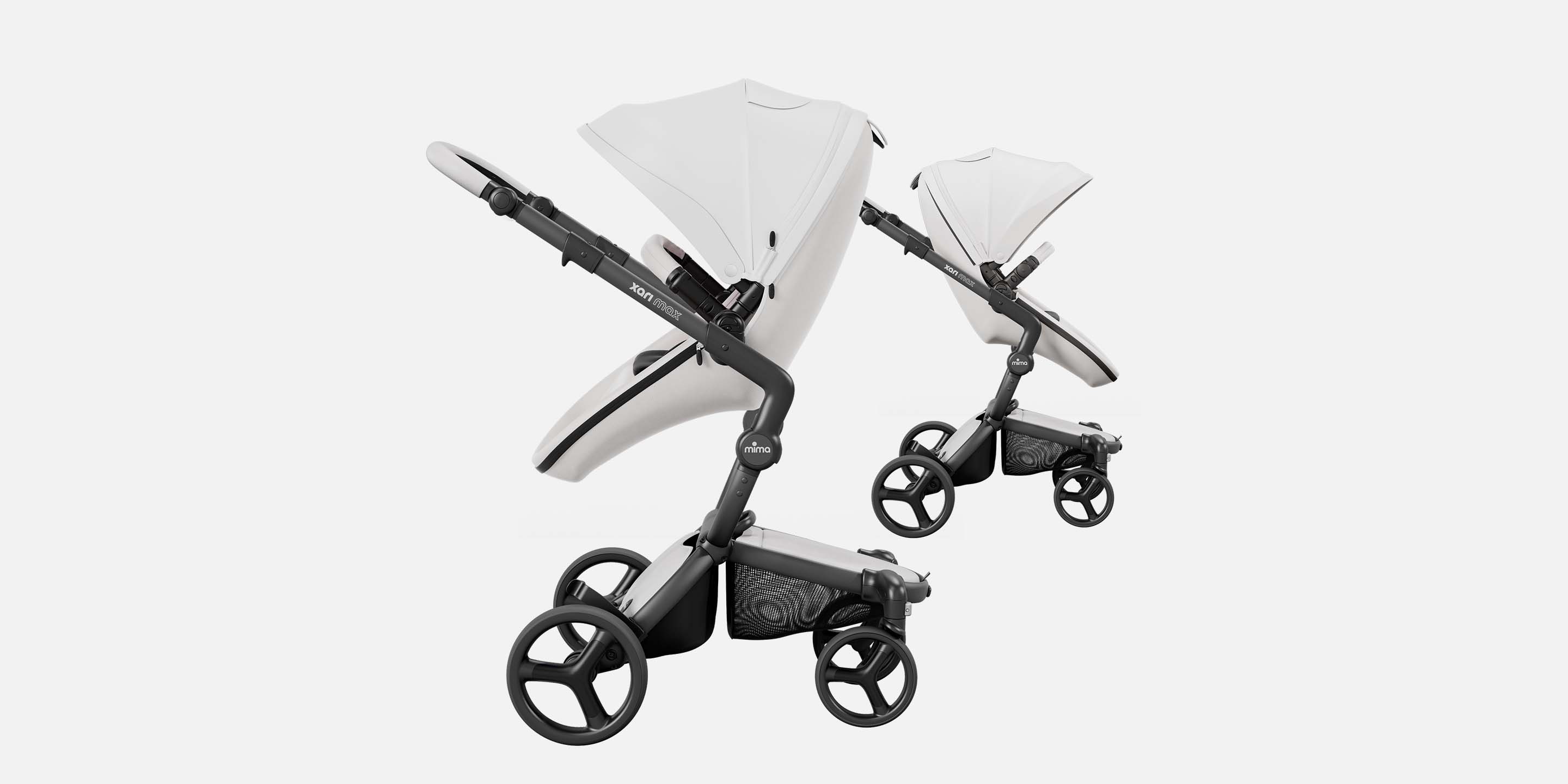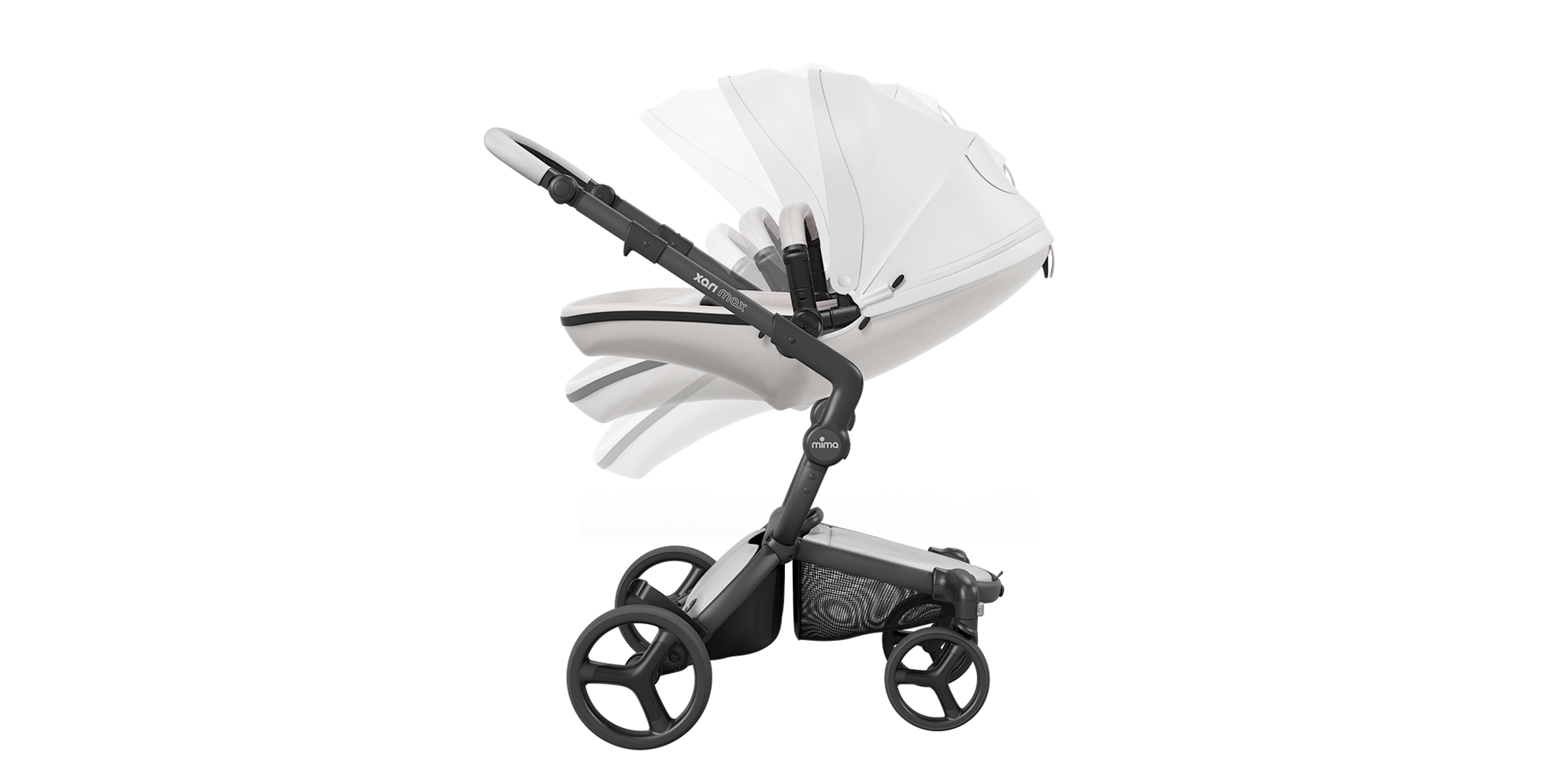 Characteristics

Leatherette fabric on the seat unit for easy wipe cleaning
Adjustable handlebar
Easy to fold and unfold
Seat pad with a 5 point safety harness
New style magnetic harness clasp
Reversible seat
Three seat recline angles
A large canopy with 50+ UV protection and a roof window to keep a watchful eye on your Little one at all times
Specifications

Stroller weight: 29.3 lbs (13.3 kg)
Maximum child weight: 48.5 lbs (22 kg)
User age: 6 months up to 4 years old
Chassis Folded dimension (with wheels attached) - 27.16" x 16.14"x 25.59"
Chassis Folded dimension (without wheels) - 26.37" x 16.14"x 20.47"
What's included

Seat
Chassis
Canopy
Seat pad & Safety harness
Bumper bar
Two baskets with covers
Wheels
Rain cover
Carseat adaptor - compatible carseat models in USA/Canada:
Maxi-Cosi Mico 3®
Maxi-Cosi Mico Max 3®
Maxi-Cosi Mico MAX Plus®
Maxi-Cosi Mico XP®
Maxi-Cosi Mico Coral XP®
Clek Liing
Cybex Aton2®
Cybex Aton M®
Cybex Aton Q®
Cybex Cloud Q®
Nuna Pipa®
Nuna Pipa RX®
Nuna Pipa Lite®
Nuna Pipa Lite LX®